MEDITATIONS TO TRANSFORM YOUR LIFE
Regular meditation classes in Kendal organised by Manjushri KMC

Meditations to Transform Your Life
Drop-in meditation class in Kendal on Thursdays - open to everyone

Improving our relationships
The present series covers ways to improve our relationships with others at home, at work, and in our social life through meditation Learn how to:
* Relax your mind with a simple meditation and create a quiet thinking space
* Use this space to understand and find answers to your problems
* Use your experiences and insights in meditation to transform your life
The meditation teacher
Gen-la Kelsang Thubten is a senior Teacher of Modern Buddhism who has been a disciple of Venerable Geshe Kelsang Gyatso for forty years and was the principal editor for many of his books.
Having taught internationally for many years, Gen-la brings a wealth of practical and meditative experience to his teachings.
He is renowned for his ability to present the many deep meanings contained within Venerable Geshe-la's books and to show how to integrate these meanings into daily life.
Gen-la teaches the Special Teacher Training Programme and the Foundation Programme at Manjushri KMC.
Who can attend?
The classes are open to everyone from complete beginners to those with some previous experience of meditation.The techniques taught at these classes come from the Buddhist tradition but you do not need to be a Buddhist to attend or to benefit from them. People from all walks of life enjoy these classes. Just drop in and try it for yourself.
What happens in the class?

Each class consists of guided meditations and explanatory talks. Participants sit in chairs and no special clothing is required.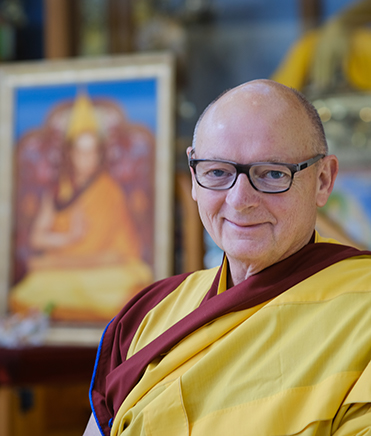 These classes are based on the book How to Transform Your Life by the contemporary meditation master and author Venerable Geshe Kelsang Gyatso