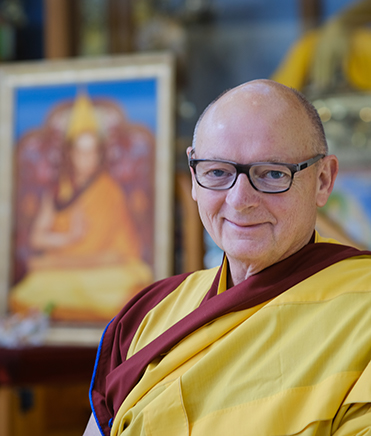 Gen-la Kelsang Thubten is a senior Kadampa Buddhist Teacher who has been a disciple of Venerable Geshe Kelsang Gyatso Rinpoche for forty years and was the principal editor for many of his books.

Having taught internationally for many years, Gen-la brings a wealth of practical and meditative experience to his teachings.

He is renowned for his ability to present the many deep meanings contained within Venerable Geshe-la's books and to show how to integrate these meanings into daily life.

Gen-la also teaches the Special Teacher Training Programme at Manjushri KMC.