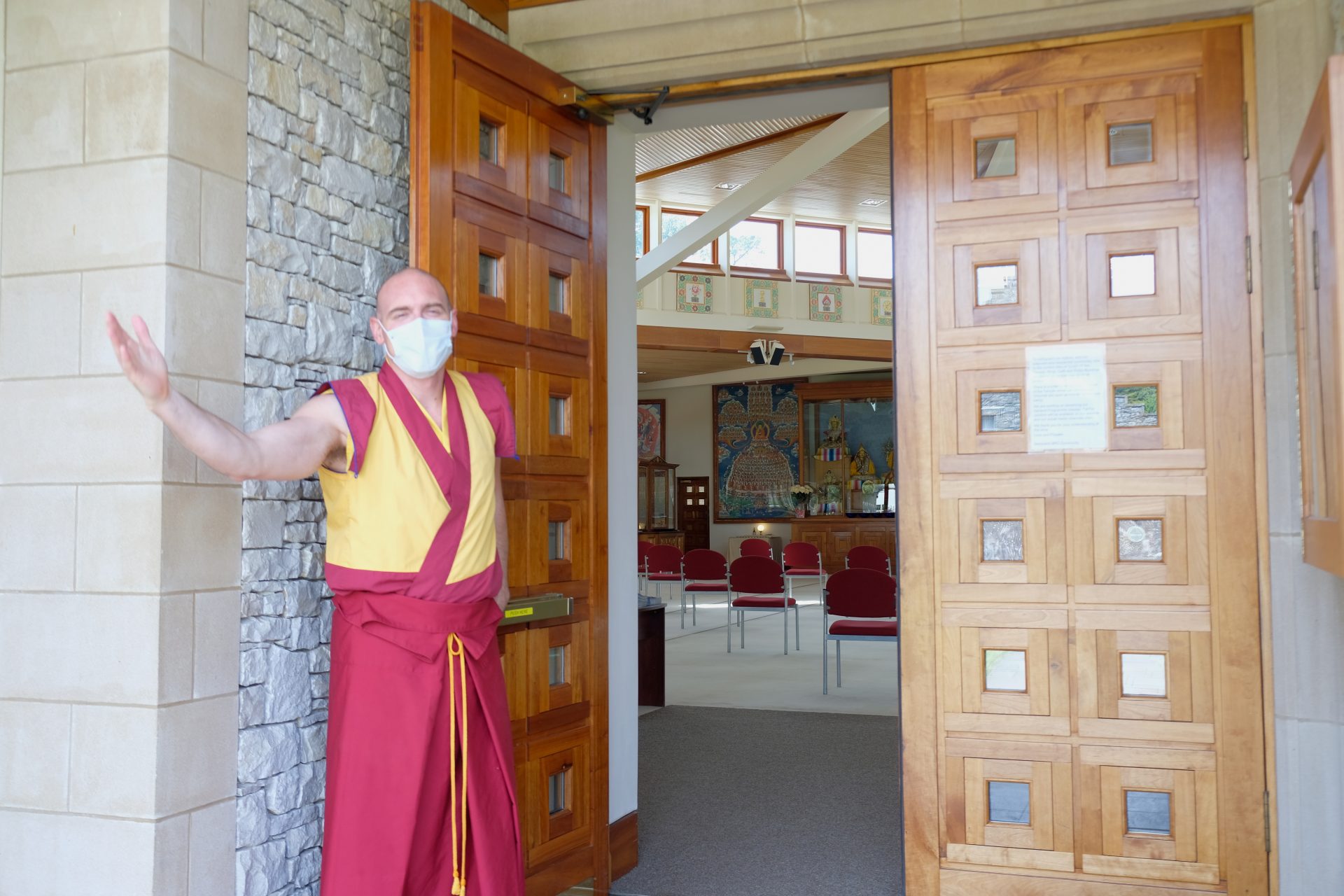 For more information about Covid-19 restrictions for day visits or attending in-person courses please read this page

Please read carefully
If you have been diagnosed with Covid-19 or have developed symptoms (principally high temperature, persistent cough, loss of smell or taste among others) within the last 14 days, or, if you live with/or have been in contact with someone who has been diagnosed or had symptoms of Covid-19 within the last 14 days, please do not visit the Centre or grounds.
From Monday 12 April, the World Peace Cafe will once again have outdoor seating.  Open 11am - 5pm with a reduced menu including sandwiches, cakes and drinks.  The Gift Shop will also re-open 11am - 5pm from this date.  Until 12 April the Cafe continues to open for take away cakes and drinks only and the Shop remains closed.
From Tuesday 13 April, the Temple for World Peace will open again daily 11am - 5pm and the 15 min meditations will begin again at 2:30pm daily from that day. From 2 April it will also be possible to attend in-person Classes and Courses. Please book online to attend any of these events. Pre-booking is required for all Tsog pujas. Our spiritual programme continues to be streamed online.
Manjushri KMC grounds remains open for exercise from dawn till dusk.
Thank you for your patience and understanding.
Safety measures
Please wear face coverings where required - this includes entering the Temple and main building and also when using the public bathroom facilities onsite.
Please keep yourself and others safe by observing social distancing, including the grounds.
If it looks too busy when you arrive, please consider coming back at a quieter time.