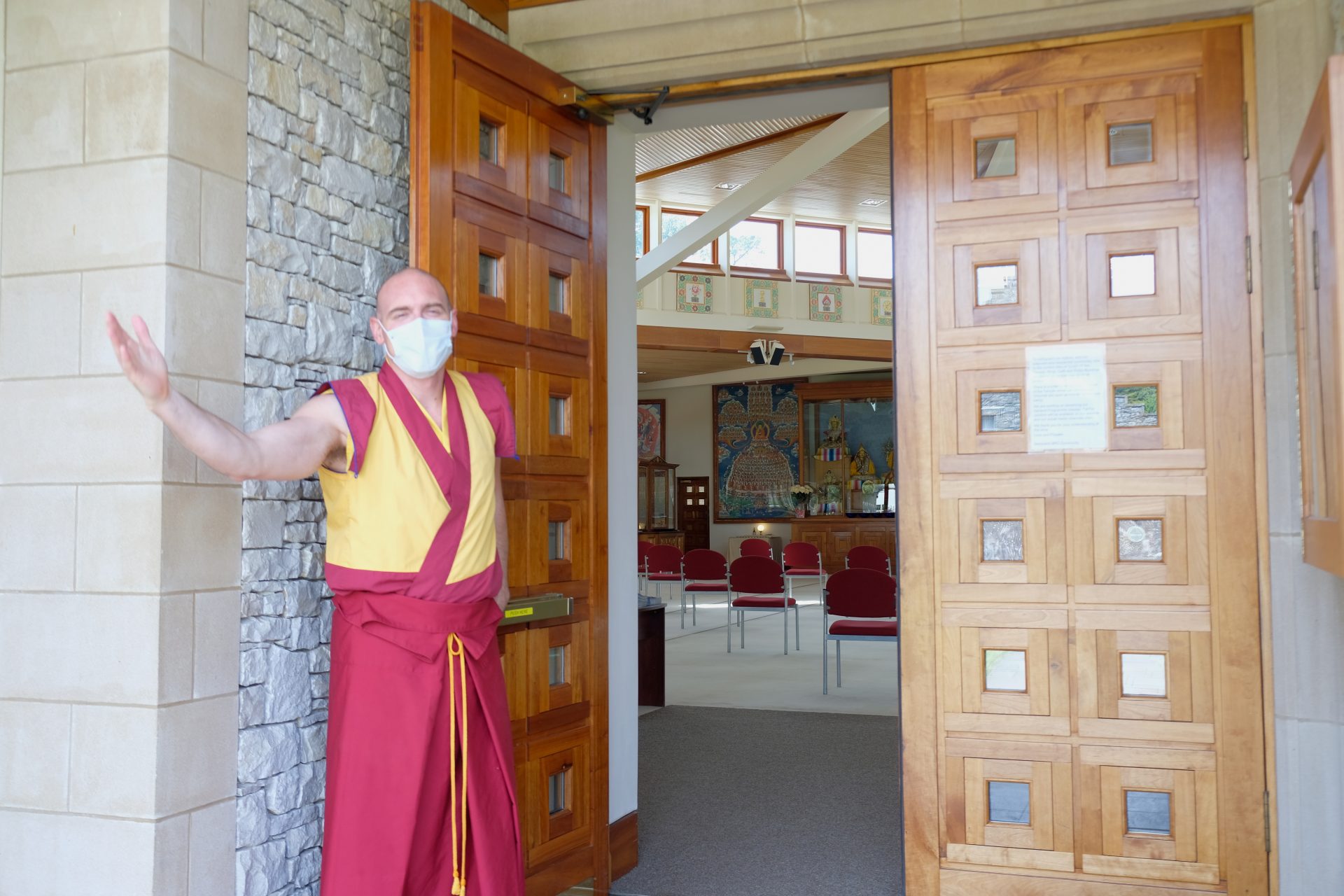 For more information about Covid-19 restrictions for day visits or attending in-person courses please read this page

Please read carefully
If you have been diagnosed with Covid-19 or have developed symptoms (principally high temperature, persistent cough, loss of smell or taste among others) within the last 14 days, or, if you live with/or have been in contact with someone who has been diagnosed or had symptoms of Covid-19 within the last 14 days, please do not visit the Centre or grounds.
Thank you for your patience and understanding.
Safety measures
To help ensure the safety of all visitors and community members we have introduced new ways of working.
Face coverings are required for everyone visiting the Temple, café and shop, or entering any of the buildings for whatever reason. Please bring your own face covering.
Please keep yourself and others safe by observing social distancing in all areas, including the grounds and by following the designated one-way systems.
If it looks too busy when you arrive, please consider coming back at a quieter time.