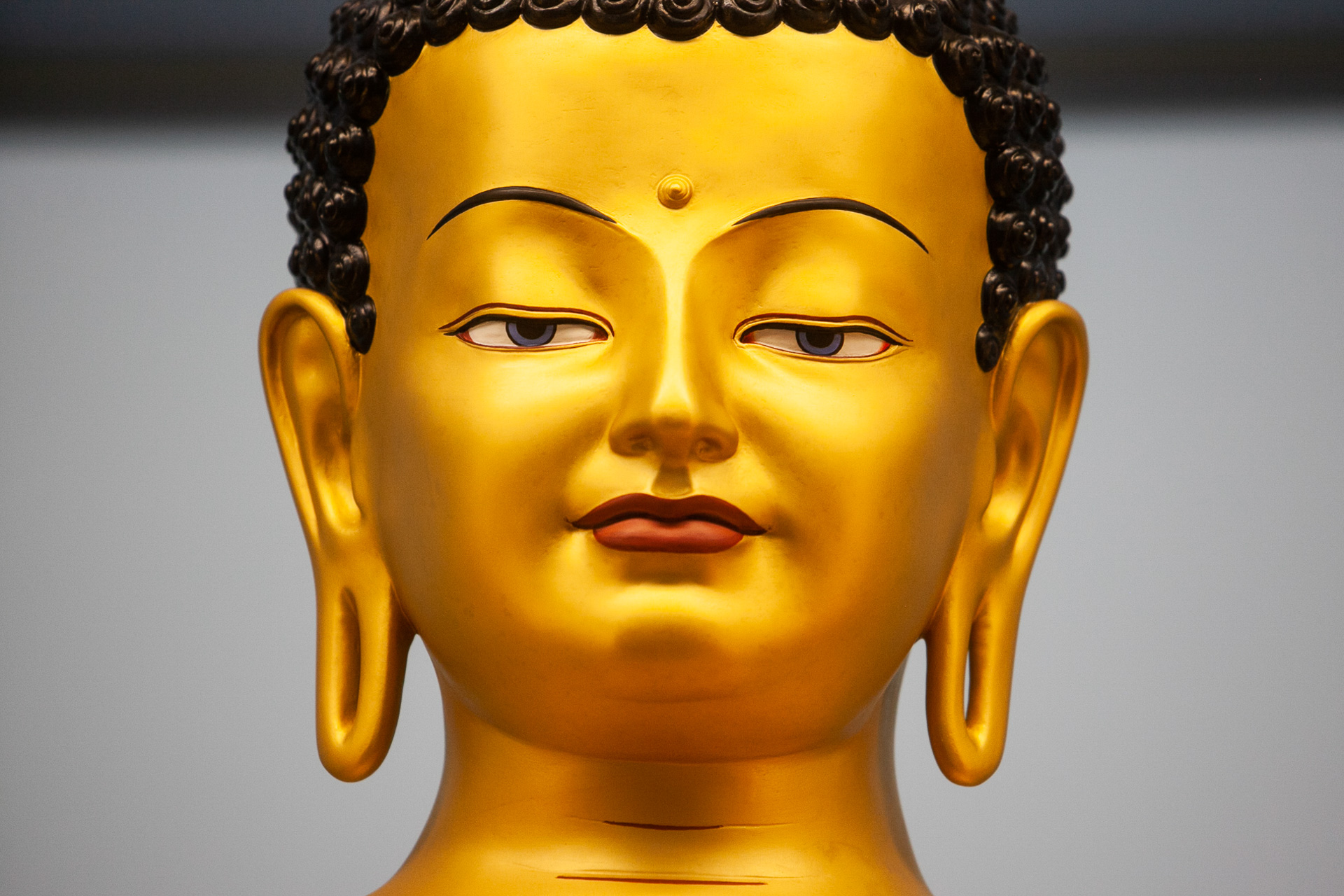 Special weekend course with Gen-la Dekyong
Following Truth, the real meaning of going for refuge ~ Weekend course and retreat
Feb 26 – 28
Through seeking refuge in the three precious wishfulfilling jewels Buddha, Dharma and Sangha, we can fulfil all our own wishes as well as the wishes of all living beings. If we really do not wish to experience problems and suffering we must realize emptiness, the selflessness of persons and phenomena. During this weekend course Genla Dekyong will share oral commentary received directly from Venerable Geshela to the verse by Marpa Lotsawa: 
In east India near the river Ganges
I met Venerable Maitripa, and through his great kindness
I realized that the things that I normally see do not exist.
Thus, all my experiences of problems and suffering have ceased. 
There will be an opportunity to receive the special blessings of refuge by engaging in a Mahayana Refuge Ceremony and together create powerful causes for world peace.
Retreat following the Weekend Course 
Feb 28 – Mar 2
with Gen Kelsang Rabten
The teachings will be followed by a short retreat on Refuge guided by Gen Kelsang Rabten.
Book for this event
Important please read the following information before booking.
* Accommodation at the centre during courses is limited. For information and pricing see the booking page.
Book for this event
Teachers
 Gen-la Kelsang Dekyong

 Gen-la Kelsang Dekyong

Gen-la Kelsang Dekyong is the General Spiritual Director of NKT-IKBU and Resident Teacher and Special Teacher Training Programme Teacher at Manjushri KMC, the mother centre of modern Buddhism

She has been a student of Venerable Geshe Kelsang Gyatso Rinpoche for over 30 years, sincerly training under his guidance in all aspects of modern Buddhism. Gen-la is recognized as a fully qualified Buddhist Teacher of both Sutra and Tantra.

Gen Kelsang Rabten

Gen Kelsang Rabten

Gen Kelsang Rabten has studied under the guidance of Venerable Geshe Kelsang Gyatso Rinpoche for over 20 years. He has taught in many centres around the world including Australia, New Zealand, and South-East Asia.