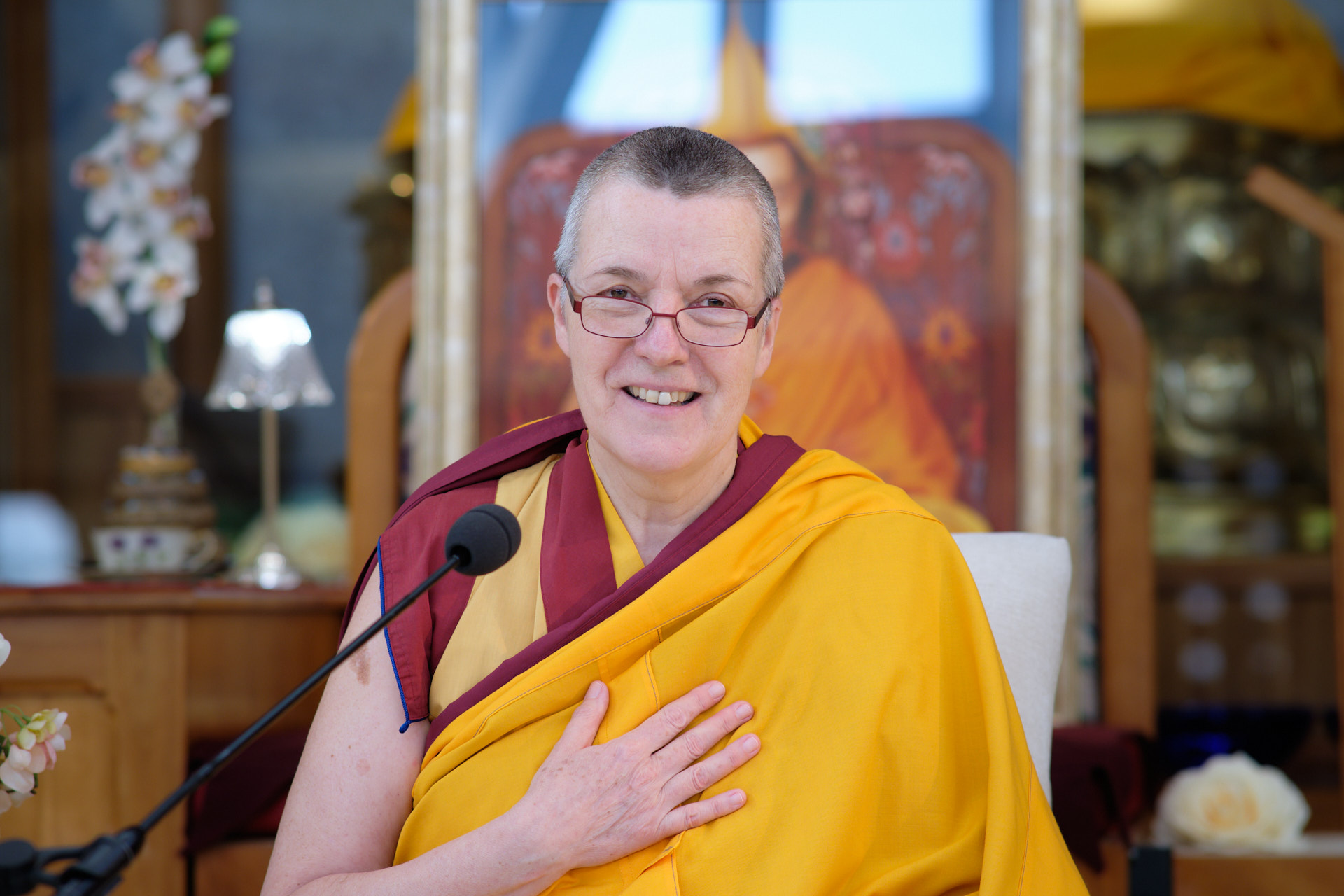 Imagination in Practice ~ New Year Course
with Gen-la Kelsang Dekyong
Imagination in Practice – Learning to Identify Ourself Correctly
Blessing Empowerment of Great Mother Prajnaparamita & Commentary to the Self-Generation Practice.
Through improving our understanding and experience of wisdom and the perfection of wisdom, and the blessings of the empowerment, we will have confidence to engage in the practise of imagination, and train in the yoga of non-duality of clarity and profundity. This powerful Tantric meditation is the quick path which leads to the attainment of the Union of the Great Mother Prajnaparamita, and becoming a source of happiness for all living beings.
The meditations on this weekend will be guided by Gen Kelsang Rabten, Resident Teacher of KMC Leeds.
The New Year course will follow on from a special New Year's Eve Celebration with Gen-la Dekyong.
This empowerment and commentary will also act as a special blessing for the two week retreat on the the Heart Sutra with Gen-la Kelsang Thubten which follows the course on January 5 – 19.
Hourly Schedule
Saturday 1 January
Sunday 2 January
8:45AM

-

9:45AM

Meditation
11:00AM

-

1:00PM

Buddha Prajnaparamita Empowerment
4:30PM

-

6:00PM

Teaching
7:30PM

-

8:45PM

Wishfulfilling Jewel with Tsog
Monday 3 January
8:45AM

-

9:45AM

Meditation
11:00AM

-

12:30PM

Teaching
Teacher
Gen-la Kelsang Dekyong

Gen-la Kelsang Dekyong

Gen-la Kelsang Dekyong is the General Spiritual Director of NKT-IKBU and Resident Teacher and Special Teacher Training Programme Teacher at Manjushri KMC, the mother centre of modern Buddhism

She has been a student of Venerable Geshe Kelsang Gyatso Rinpoche for over 30 years, sincerly training under his guidance in all aspects of modern Buddhism. Gen-la is recognized as a fully qualified Buddhist Teacher of both Sutra and Tantra.