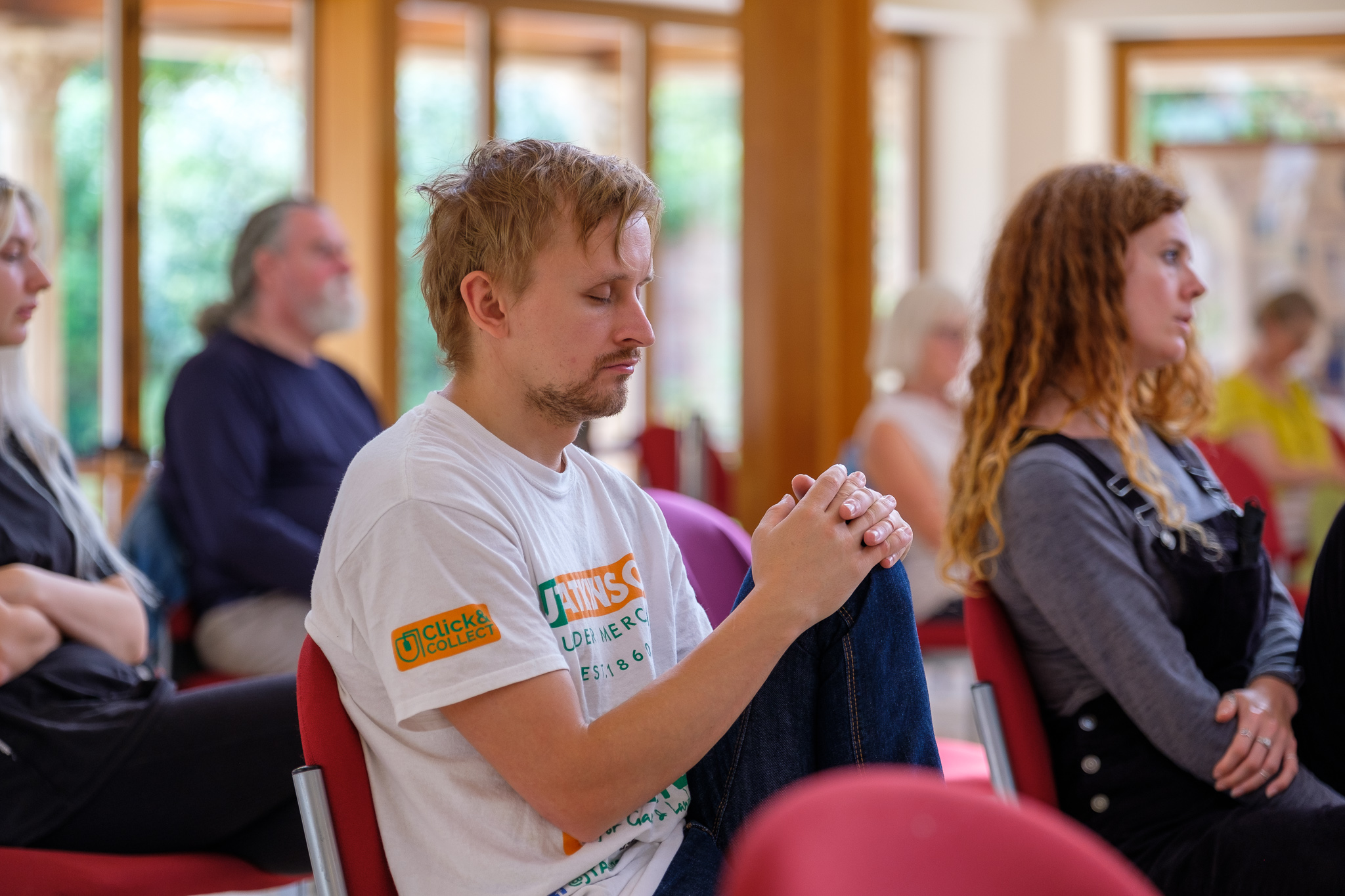 Living Positively in a Troubled World ~ Weekend Meditation Retreat with Gen-la Thubten
 with Gen-la Kelsang Thubten
Creating a positive perspective
What does it mean to be positive, to live life positively, with a positive perspective?
Sometimes when we look at the world around us we might feel despondent or discouraged. How can we feel positive and live positively in such a troubled world.
On this short retreat Gen-la Thubten will introduce and guide powerful meditations that help us find answers to these questions and learn to live positively.
Suitable for all levels. Everyone welcome
Hourly Schedule
Friday 20th May
7.30

-

8.30pm

Introduction
Saturday 21st May
9.00

-

10.00am

Session 1
11.00am

-

12.00pm

Session 2
5.00

-

6.00pm

Session 3
7.30

-

8.30pm

Session 4
Sunday 22nd May
9.00

-

9.45am

Session 1
10.30am

-

11.45am

Prayers for World Peace

not available online
Teacher
Gen-la Kelsang Thubten

Gen-la Kelsang Thubten

Gen-la Kelsang Thubten is Director of International Kadampa Internet, who has been a disciple of Venerable Geshe-la for over forty years.

He was the principal editor of many of his books and has taught internationally for many years, sharing a wealth of practical and meditative experience.