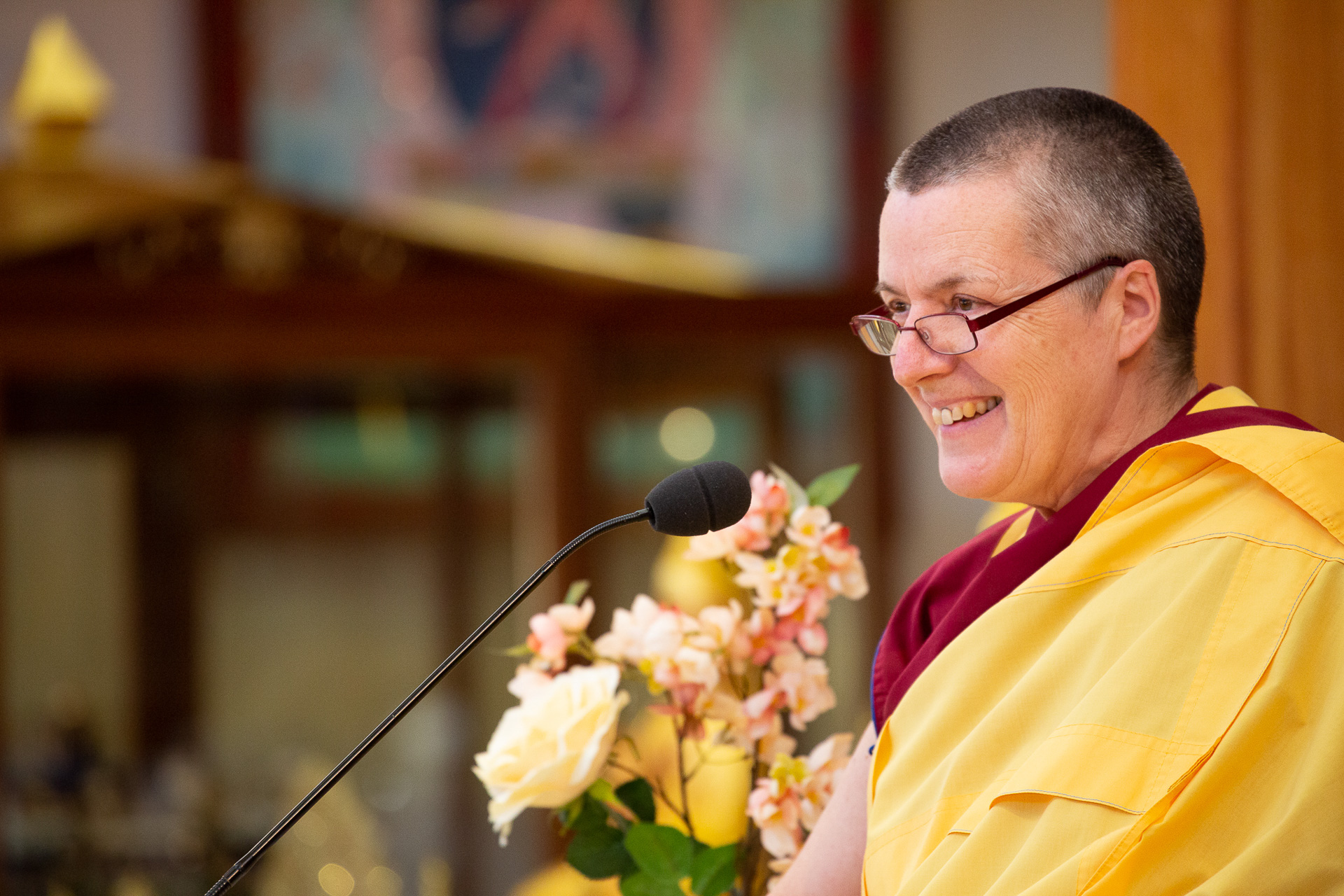 Wednesday General Programme class
with Gen-la Kelsang Dekyong
Mirror of Dharma – How to find the real meaning of human life
Gen-la will continue her commentary to this exceptional text, The Mirror of Dharma by Venerable Geshe Kelsang Gyatso Rinpoche,  with the chapter Request to Lord of All Lineages and then emphasising Essential Insights into the Avalokiteshvara Sadhana: Prayers and requests to the Buddha of Compassion. It is a rare privilege to receive there teachings from Gen-la, who received them directly from Venerable Geshe-la himself.
The Wednesday night General Programme classes are available to those who live in the North and South Lakes areas.
Teacher
Gen-la Kelsang Dekyong

Gen-la Kelsang Dekyong

Gen-la Kelsang Dekyong is the General Spiritual Director of NKT-IKBU and Resident Teacher and Special Teacher Training Programme Teacher at Manjushri KMC, the mother centre of modern Buddhism

She has been a student of Venerable Geshe Kelsang Gyatso Rinpoche for over 30 years, sincerly training under his guidance in all aspects of modern Buddhism. Gen-la is recognized as a fully qualified Buddhist Teacher of both Sutra and Tantra.
Next Occurrence
Date

Oct 07 2020

Time

7:30 pm - 9:00 pm