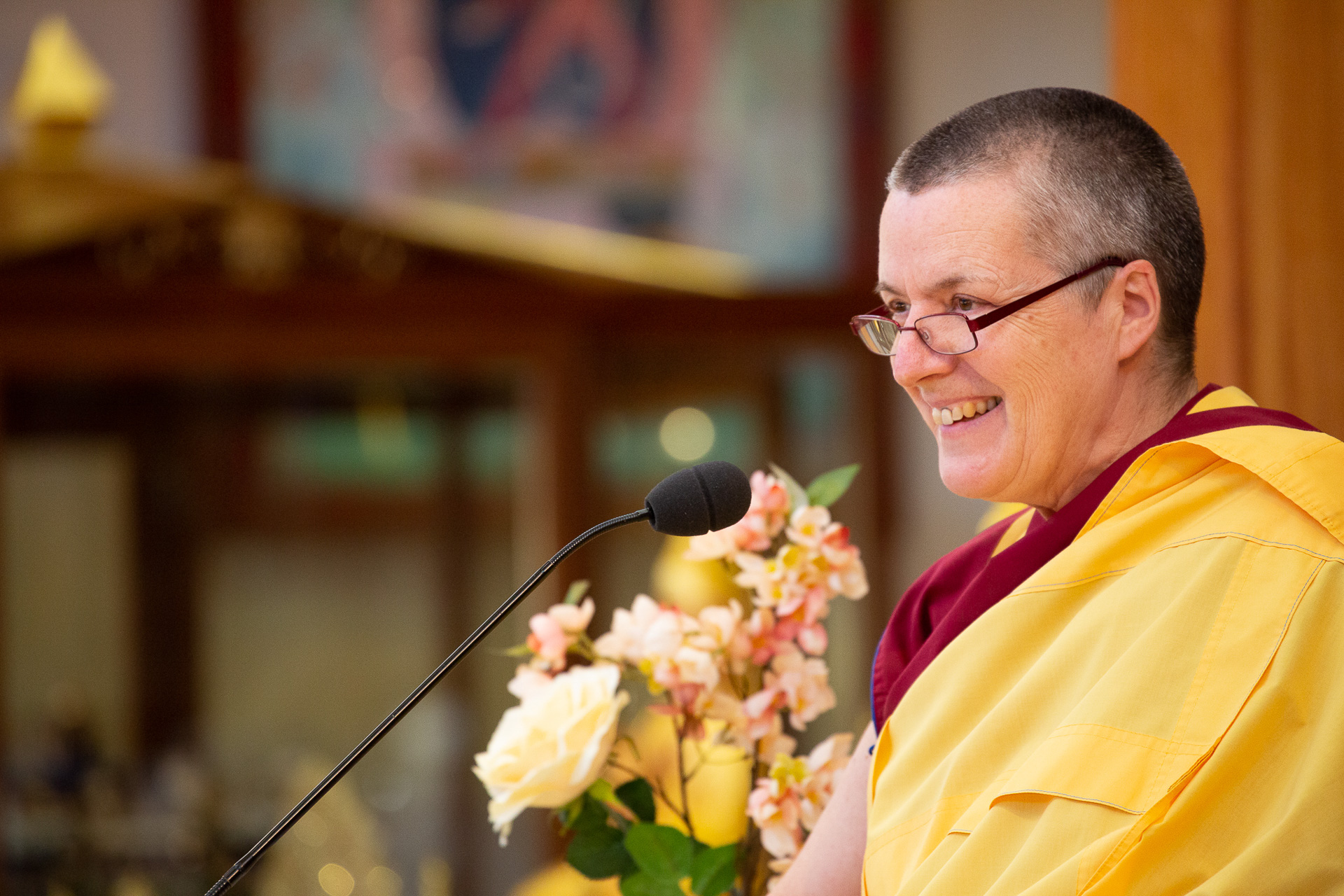 Wednesday General Programme class
with Gen-la Kelsang Dekyong
September 28 & October 5
No Class on Sept 21
7.30 – 9pm
Guidelines for Training the Mind
The practice of keeping the commitments and precepts of training the mind protect us from following wrong paths and lead us into correct spiritual paths in this and future lives. Using the teachings from the Kadampa book Universal Compassion, we will learn how to practise these commitments and precepts with all our daily activities.
£6 per class. Book individual classes or book for the course.
It is also possible to drop-in to a class.
Teacher
Gen-la Kelsang Dekyong

Gen-la Kelsang Dekyong

Gen-la Kelsang Dekyong is the General Spiritual Director of NKT-IKBU and Resident Teacher and Special Teacher Training Programme Teacher at Manjushri KMC, the mother centre of modern Buddhism

She has been a student of Venerable Geshe Kelsang Gyatso Rinpoche for over 30 years, sincerly training under his guidance in all aspects of modern Buddhism. Gen-la is recognized as a fully qualified Buddhist Teacher of both Sutra and Tantra.