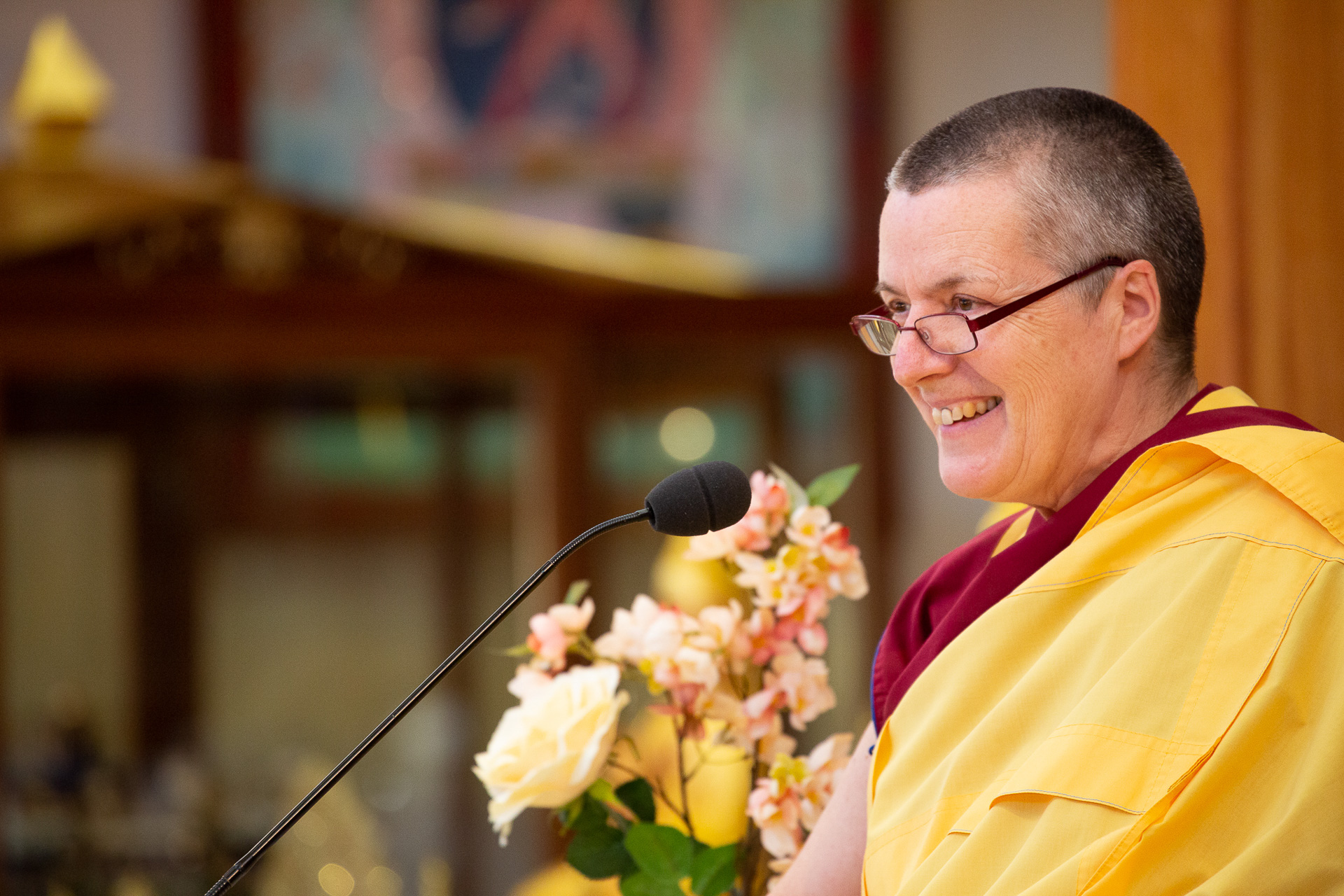 Wednesday General Programme class
With Gen-la Dekyong
Wednesdays
Oct 18, Nov 1, 15, 22, Dec 6, 13
7:30 – 9pm
How to Understand the Mind ~ A Practical Guide to developing & maintaining a light positive mind
In this series of classes following the extraordinary book How to Understand the Mind (Part One) by Venerable Geshe Kelsang Gyatso, we will begin to develop a clear understanding of the mind. We will discover how to engage in the essence of Dharma practice, by learning how to recognise and abandon states of mind that harm us and replace them with peaceful beneficial states. This is the real purpose of being born human. Invaluable and practical advice for everyone.
£6 per class. Book individual classes or book for the course.
It is also possible to drop-in to a class.
Teacher
Gen-la Kelsang Dekyong

Gen-la Kelsang Dekyong is the General Spiritual Director of NKT-IKBU and Resident Teacher and Special Teacher Training Programme Teacher at Manjushri KMC, the mother centre of modern Buddhism

She has been a student of Venerable Geshe Kelsang Gyatso Rinpoche for over 30 years, sincerly training under his guidance in all aspects of modern Buddhism. Gen-la is recognized as a fully qualified Buddhist Teacher of both Sutra and Tantra.
Next Occurrence
Date

Dec 13 2023

Time

7:30 pm - 9:00 pm