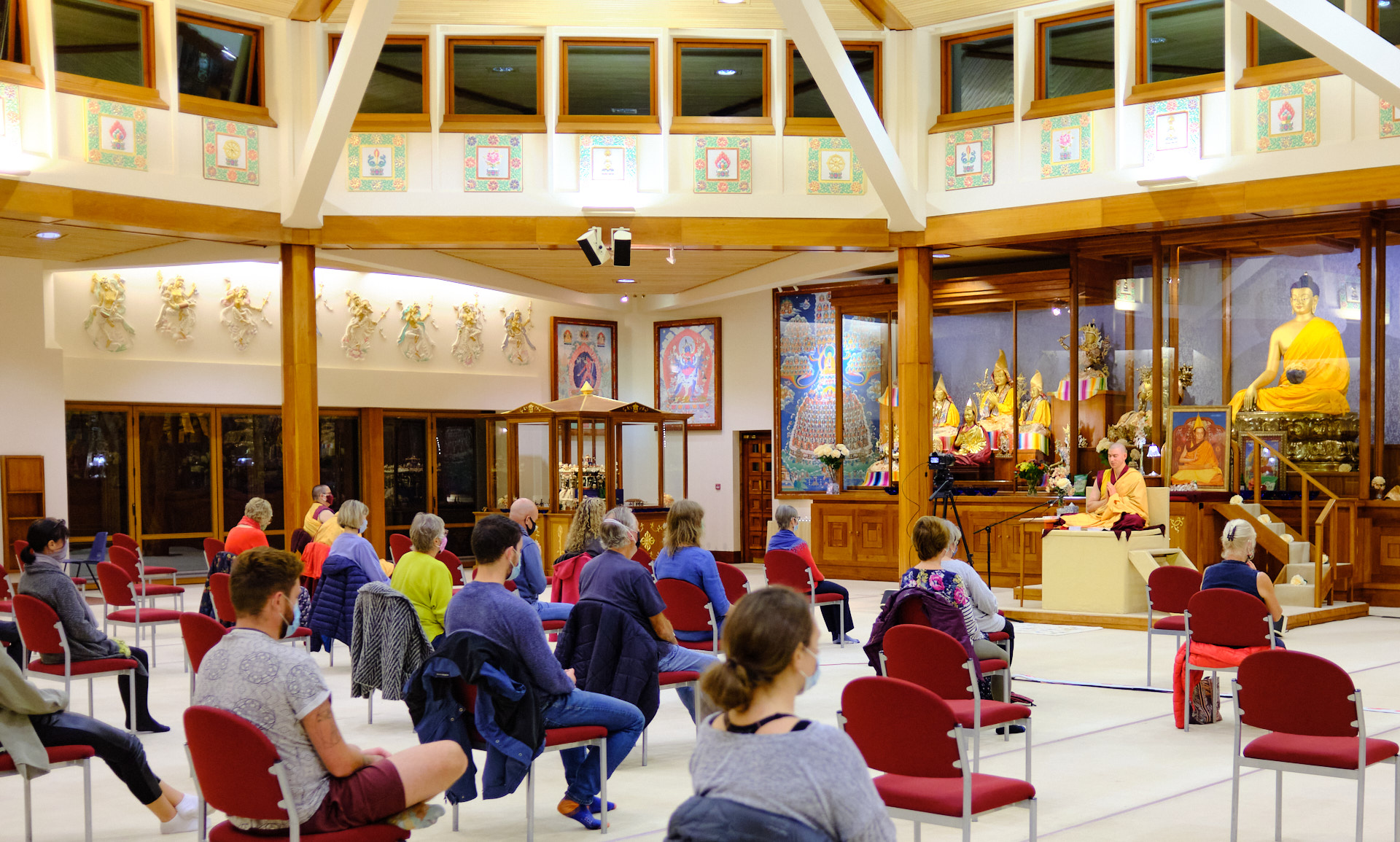 Tuesday General Programme class
with Gen Kelsang Rabten
Jan 5, 12, 19, 26 – online only
Find Happiness Within Through Meditation
Inner peace is the foundation of all the happiness in our life. To whatever degree we have peace within we can enjoy our life, Meditation provides tried and tested techniques for finding and growing our peace within. Whether you are brand new to meditation or already well practiced at it, this four week course will be a perfect start to a new year of inner peace.
The Tuesday night General Programme classes are available to those who live in the North and South Lakes areas.
Teacher
Gen Kelsang Rabten

Gen Kelsang Rabten

Gen Kelsang Rabten has studied under the guidance of Venerable Geshe Kelsang Gyatso Rinpoche for over 20 years. He has taught in many centres around the world including Australia, New Zealand, and South-East Asia.