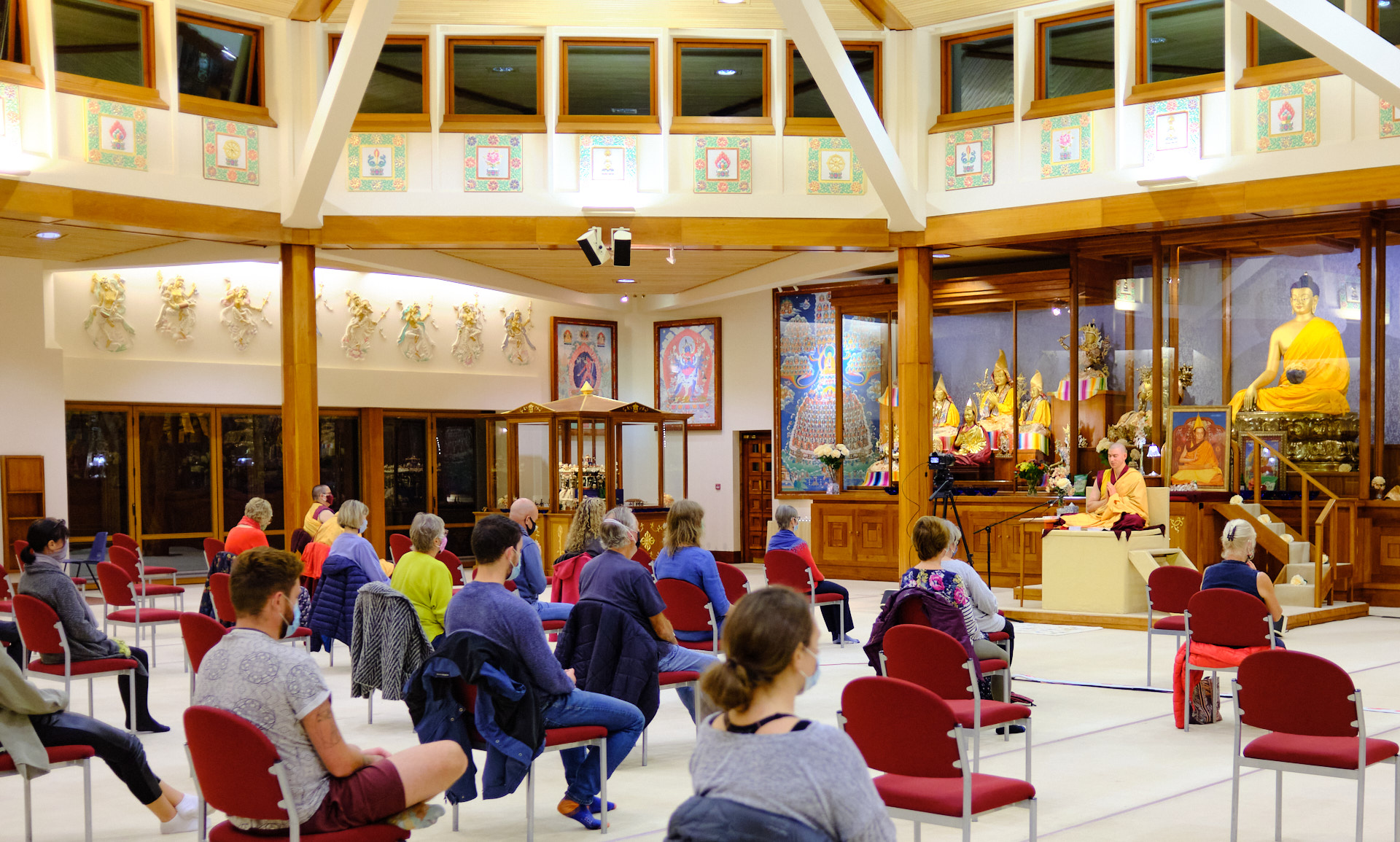 Tuesday General Programme class
The Tuesday night General Programme classes are available to those who live in the South Cumbria/South Lakes area.
with Gen Kelsang Rabten
How to Change: meditations to manifest our best self
We all have extraordinary potential, but so often our old bad habits hold us back and drag us down. On this course, we learn tried and tested meditation techniques to effect lasting change and manifest the best version of ourselves. In this way we don't just glimpse and believe in our potential but get to live it and enjoy it.
This five week course is based on Venerable Geshe Kelsang Gyatso's teachings on the five forces in his book The New Eight Steps to Happiness and elsewhere.
March 2, 9, 16, 23, 30 – online only
Teacher
Gen Kelsang Rabten

Gen Kelsang Rabten

Gen Kelsang Rabten has studied under the guidance of Venerable Geshe Kelsang Gyatso Rinpoche for over 20 years. He has taught in many centres around the world including Australia, New Zealand, and South-East Asia.
Next Occurrence
Date

Mar 09 2021

Time

7:30 pm - 9:00 pm