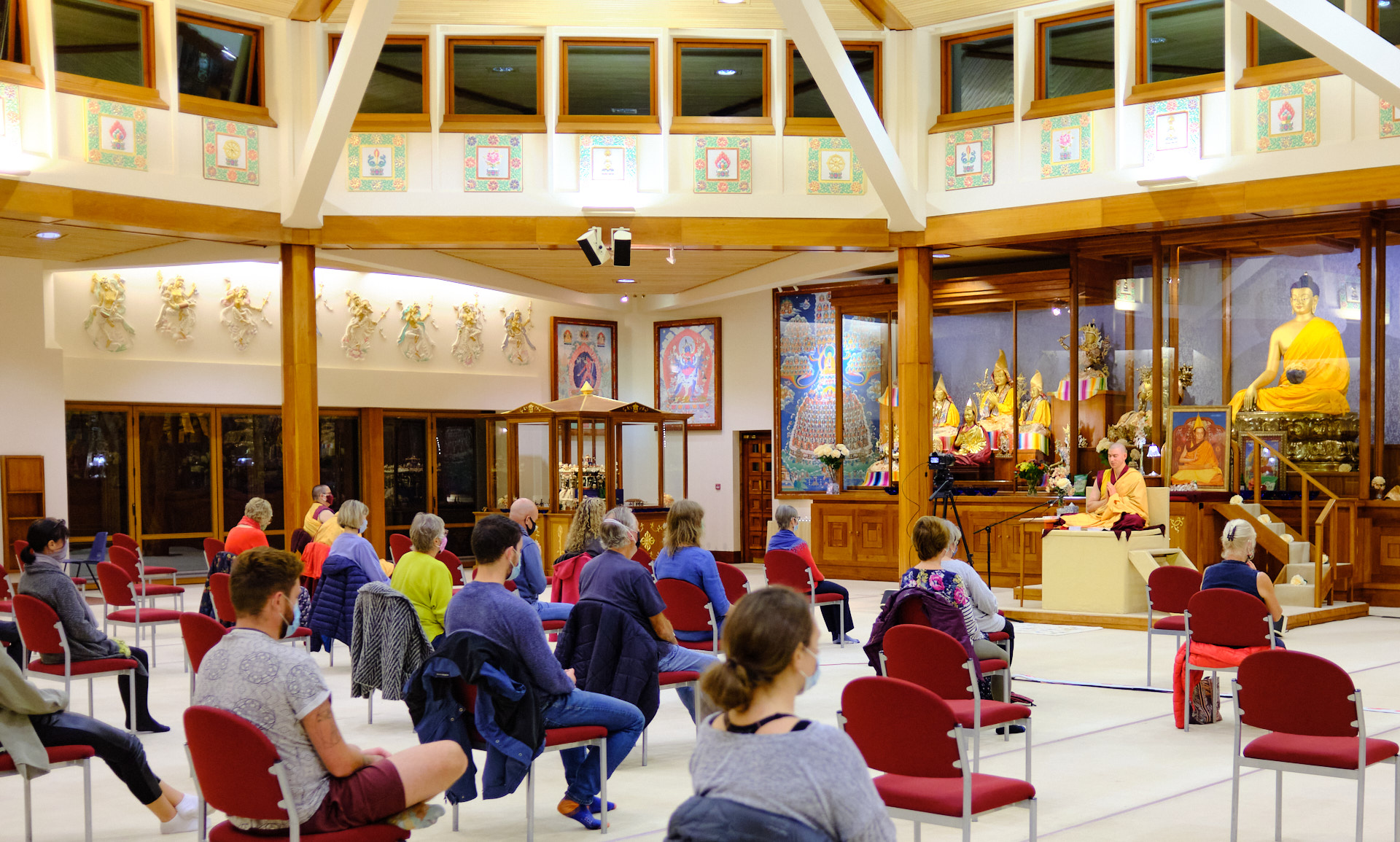 Tuesday General Programme class
with Gen-la Dekyong
Tuesday General Programme
Modern Buddhism ~ The path of compassion and wisdom
Buddha's teachings are scientific methods to solve the problems of all living beings permanently. By putting his teachings into practice we will become permanently free from all our suffering and problems and eventually enjoy pure, everlasting happiness.
Everyone is welcome to these drop-in meditation classes. We will learn important topics including:
Scientific methods taught by Buddha
Faith – the key to inner peace
How our mind continues after death
What is modern Kadampa Buddhism
Controlling our mind with Lamrim
What is meditation and how does it help?
The Tuesday night General Programme classes are available to those who live in the South Cumbria/South Lakes area.
Tues Sept 7 – Oct 12
In-person and live streamed available.
Teacher
Gen-la Kelsang Dekyong

Gen-la Kelsang Dekyong

Gen-la Kelsang Dekyong is the General Spiritual Director of NKT-IKBU and Resident Teacher and Special Teacher Training Programme Teacher at Manjushri KMC, the mother centre of modern Buddhism

She has been a student of Venerable Geshe Kelsang Gyatso Rinpoche for over 30 years, sincerly training under his guidance in all aspects of modern Buddhism. Gen-la is recognized as a fully qualified Buddhist Teacher of both Sutra and Tantra.
Next Occurrence
Date

Sep 21 2021

- Oct 26 2021

Time

7:30 pm - 9:00 pm