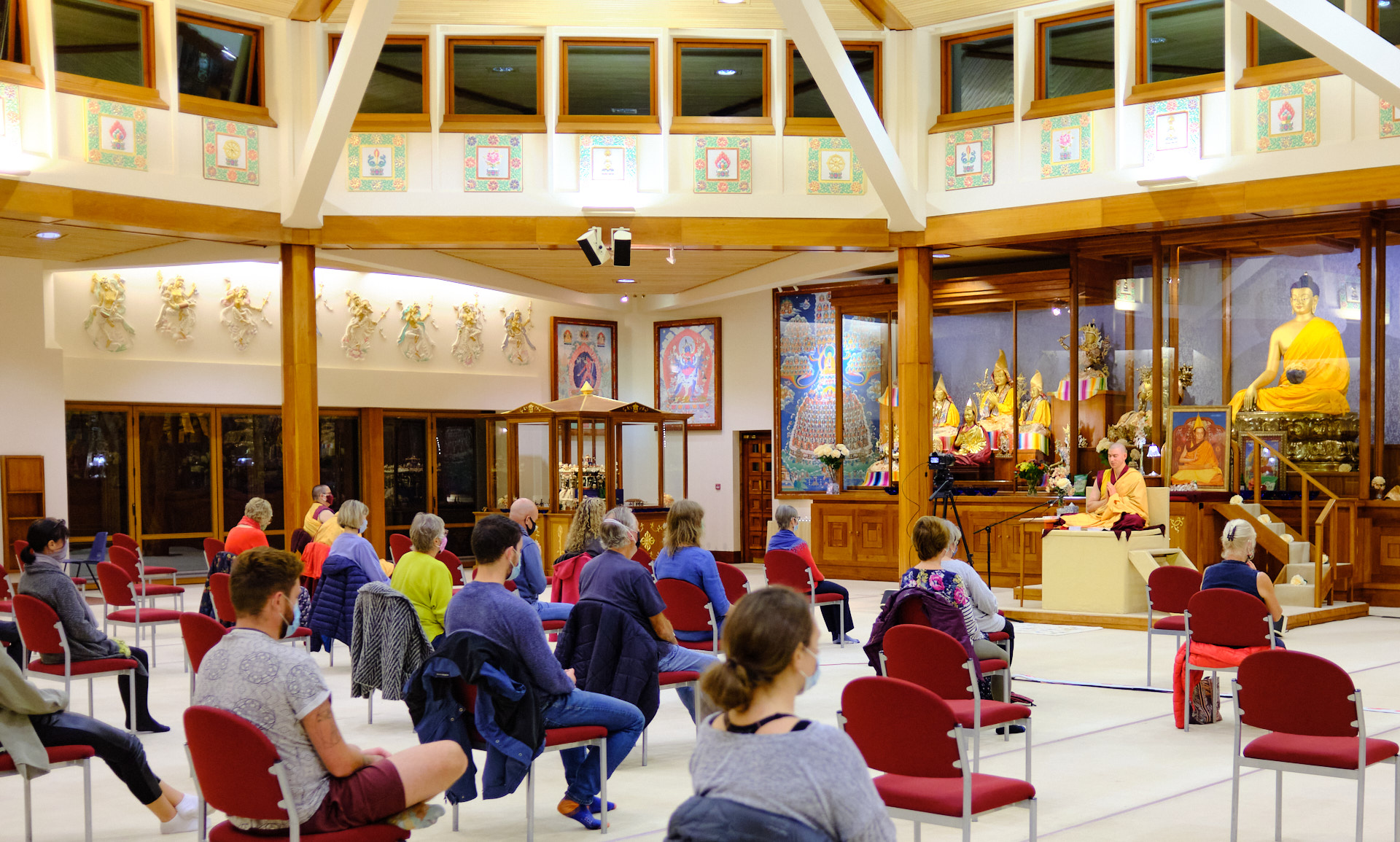 Tuesday General Programme class
May 31 then
June 28 – July 19
7.30pm – 9pm
Modern Buddhism
The path of compassion and wisdom
Buddha's teachings are scientific methods to solve the problems of all living beings permanently. By putting his teachings into practice we will become permanently free from all our suffering and problems and eventually enjoy pure, everlasting happiness.
Topics will include:
Taking on suffering
Giving pure happiness
June 28 – July 19
7.30 – 9pm
Think that all phenomena are like dreams
Learn to understand Buddha's teachings on the true nature of things, emptiness. There is no greater method for experiencing peace of mind and happiness than to understand and meditate on emptiness. It is the medicine that cures all mental and physical diseases, and the nectar that bestows the everlasting happiness of nirvana and enlightenment.
Teacher
Gen-la Kelsang Dekyong

Gen-la Kelsang Dekyong

Gen-la Kelsang Dekyong is the General Spiritual Director of NKT-IKBU and Resident Teacher and Special Teacher Training Programme Teacher at Manjushri KMC, the mother centre of modern Buddhism

She has been a student of Venerable Geshe Kelsang Gyatso Rinpoche for over 30 years, sincerly training under his guidance in all aspects of modern Buddhism. Gen-la is recognized as a fully qualified Buddhist Teacher of both Sutra and Tantra.
Next Occurrence
Date

May 31 2022

Time

7:30 pm - 9:00 pm