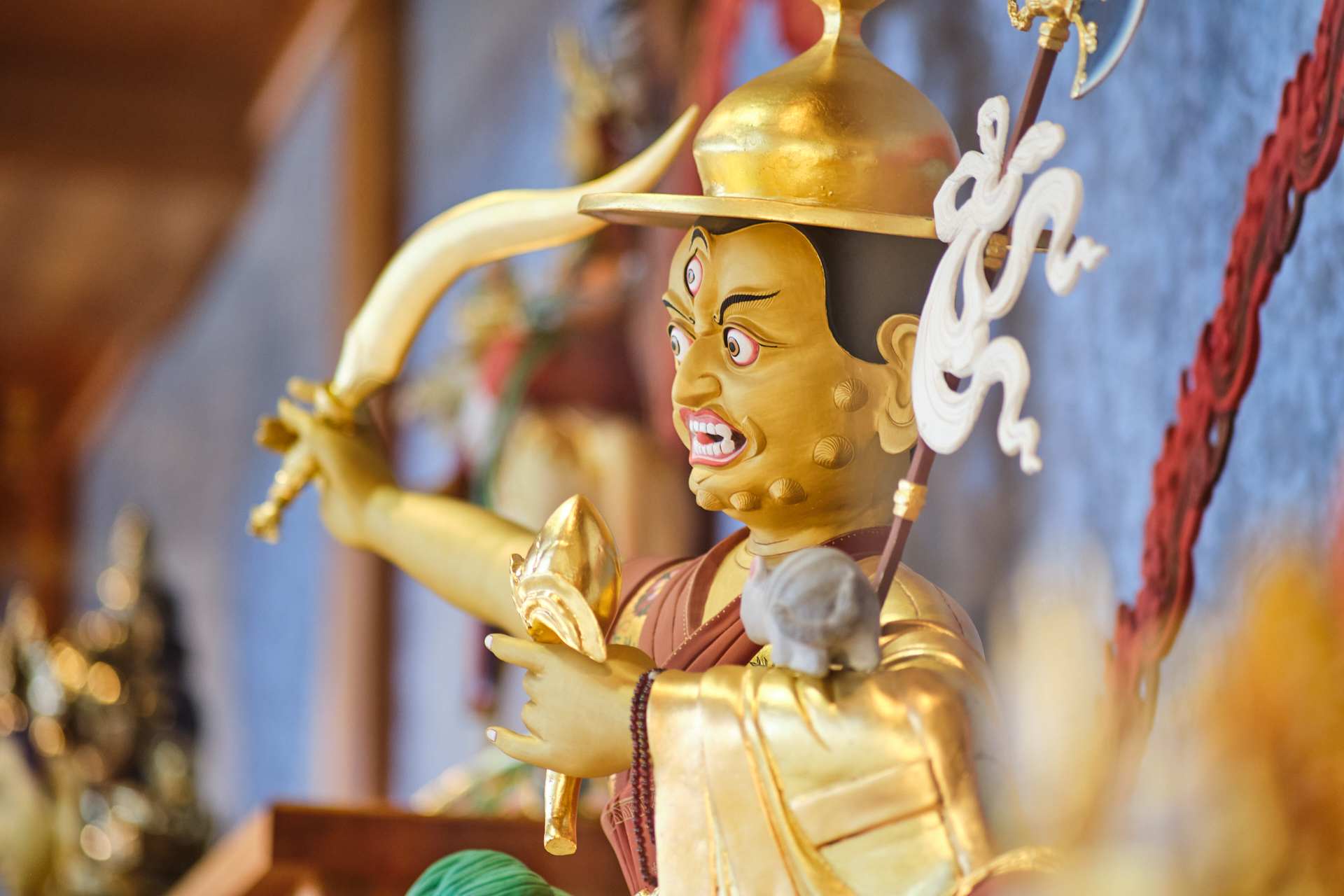 Unshakeable Faith — A Wishfulfilling Jewel ~ Weekend Course
with Gen-la Kelsang Dekyong
Dorje Shugden empowerment and teachings on how to draw close to him using the special sadhana Wishfulfilling Jewel
Kadampa Practitioners who have a sincere trust in Dorje Shugden will have no difficulty in generating unshakeable faith in Je Tsongkhapa. This is because of their special connection. This faith will lead us swiftly to experience all the realisations of Sutra and Tantra and the supreme happiness of enlightenment.
Following on from the instructions given at International Spring Festival 2022 in Malaga, Gen-la Dekyong will teach how to care for and deepen our Kadampa faith; make a strong connection with Dorje Shugden and give commentary to the uncommon sadhana Wishfulfilling Jewel. She will also give instructions on how to engage in close retreat of Dorje Shugden.
All the attainments I desire
Arise from merely remembering you
O Wishfulfilling Jewel, Protector of the Dharma
Please accomplish all my wishes.
December 4–6: Post-weekend retreat with Gen-la Kelsang Kunsang
Teacher
Gen-la Kelsang Dekyong

Gen-la Kelsang Dekyong

Gen-la Kelsang Dekyong is the General Spiritual Director of NKT-IKBU and Resident Teacher and Special Teacher Training Programme Teacher at Manjushri KMC, the mother centre of modern Buddhism

She has been a student of Venerable Geshe Kelsang Gyatso Rinpoche for over 30 years, sincerly training under his guidance in all aspects of modern Buddhism. Gen-la is recognized as a fully qualified Buddhist Teacher of both Sutra and Tantra.