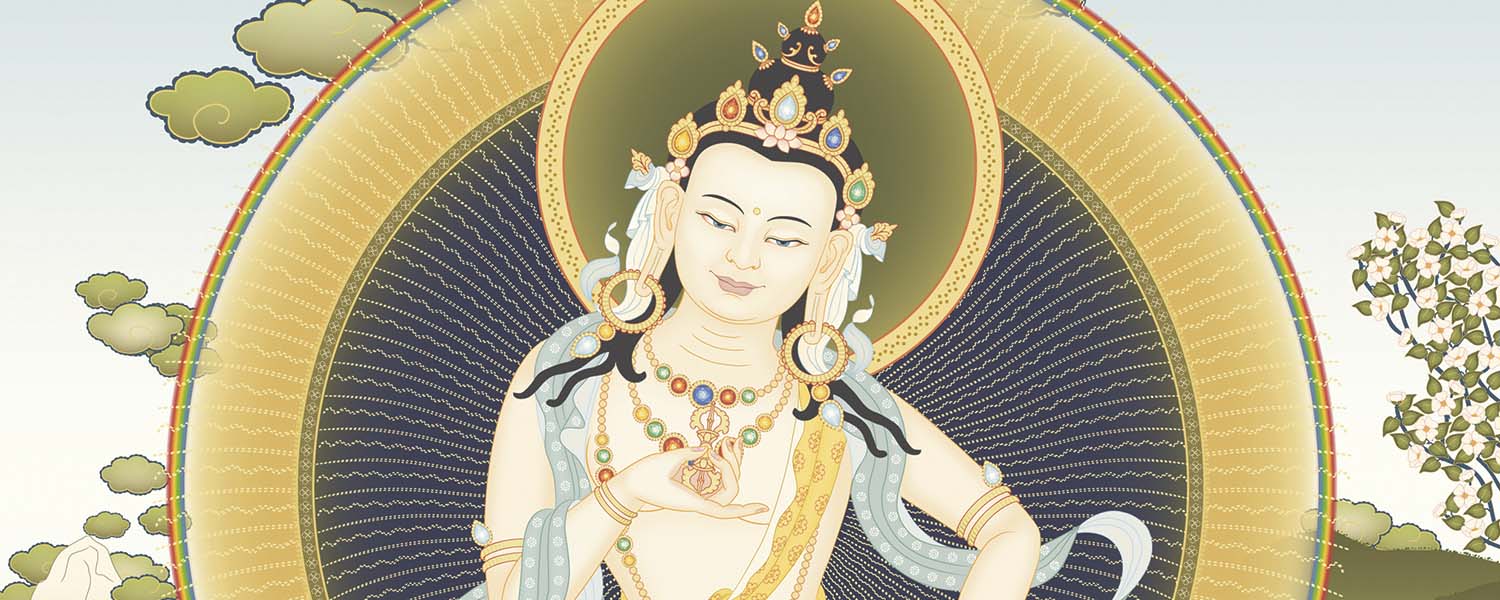 Vajrasattva Retreat
with Gen Kelsang Tilopa
In-depth retreat including four sessions each day.
"Buddha taught many different methods to purify non virtuous actions, downfalls and broken commitments but the supreme method is the practice of meditation and recitation of Vajrasattva. This practice is the scientific method to purify our mind and to transform our mind from an impure mind into a pure mind using Tantric technology". This retreat provides an opportunity to learn and gain deep experience of this important spiritual practice.
This retreat is on an intermediate level. If you would like to book, please call reception at their opening times from 11 -1pm and 2-5pm.
+44 (0)1229 584029
Hourly Schedule
Friday 24th February
7.30pm

-

9pm

Introduction
Saturday 25th February
7am

-

8.30am

Session 1
10.30am

-

12pm

Session 2
4.30pm

-

6pm

Session 3
Sunday 26th February
7am

-

8.30am

Session 1
10.30am

-

12pm

Session 2
4.30pm

-

6pm

Session 3
7.30pm

-

9pm

Session 4
Monday 27th February
7am

-

8.30am

Session 1
10.30am

-

12pm

Session 2
Tuesday 28th February
7am

-

8.30am

Session 1
10.30am

-

12pm

Session 2
4.30pm

-

6pm

Session 3
Wednesday 1st March
7am

-

8.30am

Session 1
10.30am

-

12pm

Session 2
4.30pm

-

6pm

Session 3
7.30pm

-

9pm

Session 4
Thursday 2nd March
7am

-

8.30am

Session 1
10.30am

-

12pm

Session 2
4.30pm

-

6pm

Session 3
7.30pm

-

9pm

Session 4