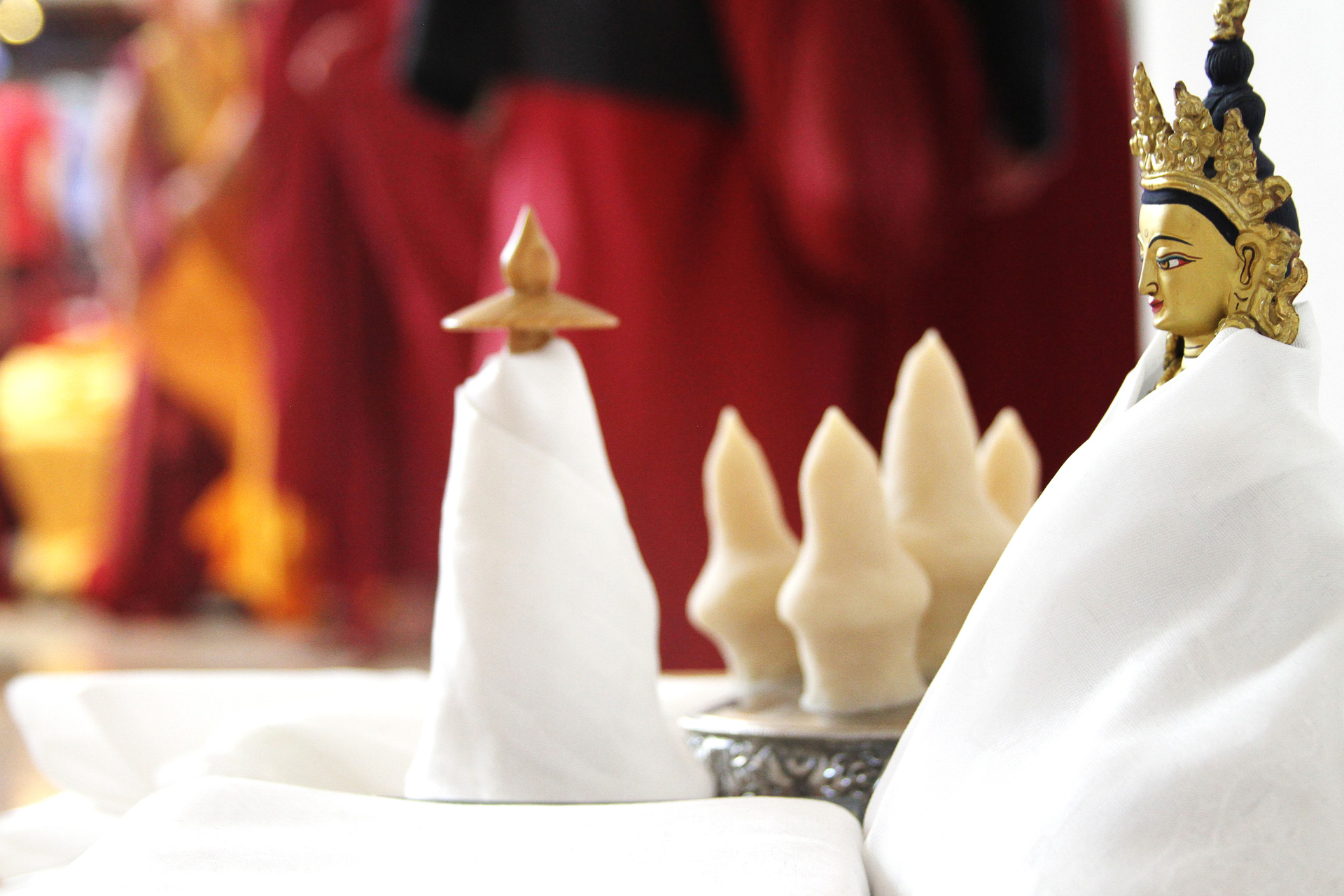 Why We Need to Practise Tantra ~ Easter Weekend course
with Gen-la Kelsang Thubten & Kadam Tim Larcombe
Long weekend course
The practice of Tantra, and especially Highest Yoga Tantra, is the very heart of modern Kadampa Buddhism and the quick path by which we can realise our full potential in this life.
On this special Easter course, following the teachings of Venerable Geshe Kelsang Gyatso Rinpoche, Gen-la Thubten will explain:
– How to enter, make progress on and complete the practice of Tantra
– How to practise the union of Sutra and Tantra
– How to combine Tantric practice with our everyday life
This course is open to everyone including complete beginners, and is a perfect preparation for anyone thinking of taking or re-taking the Highest Yoga Tantra empowerments at this year's Summer Festival. 
Important please read the following information before booking.
* Accommodation at the centre during courses is limited. For information and pricing see the booking page.
Book for this event
Teachers
Gen-la Kelsang Thubten

Gen-la Kelsang Thubten

Gen-la Kelsang Thubten is Director of International Kadampa Internet, who has been a disciple of Venerable Geshe-la for over forty years.

He was the principal editor of many of his books and has taught internationally for many years, sharing a wealth of practical and meditative experience.

Kadam Tim Larcombe

Kadam Tim Larcombe

Kadam Tim Larcombe. is the Resident Teacher at KMC Copenhagen