with Gen-la Kelsang Dekyong
IN THE TEMPLE FOR WORLD PEACE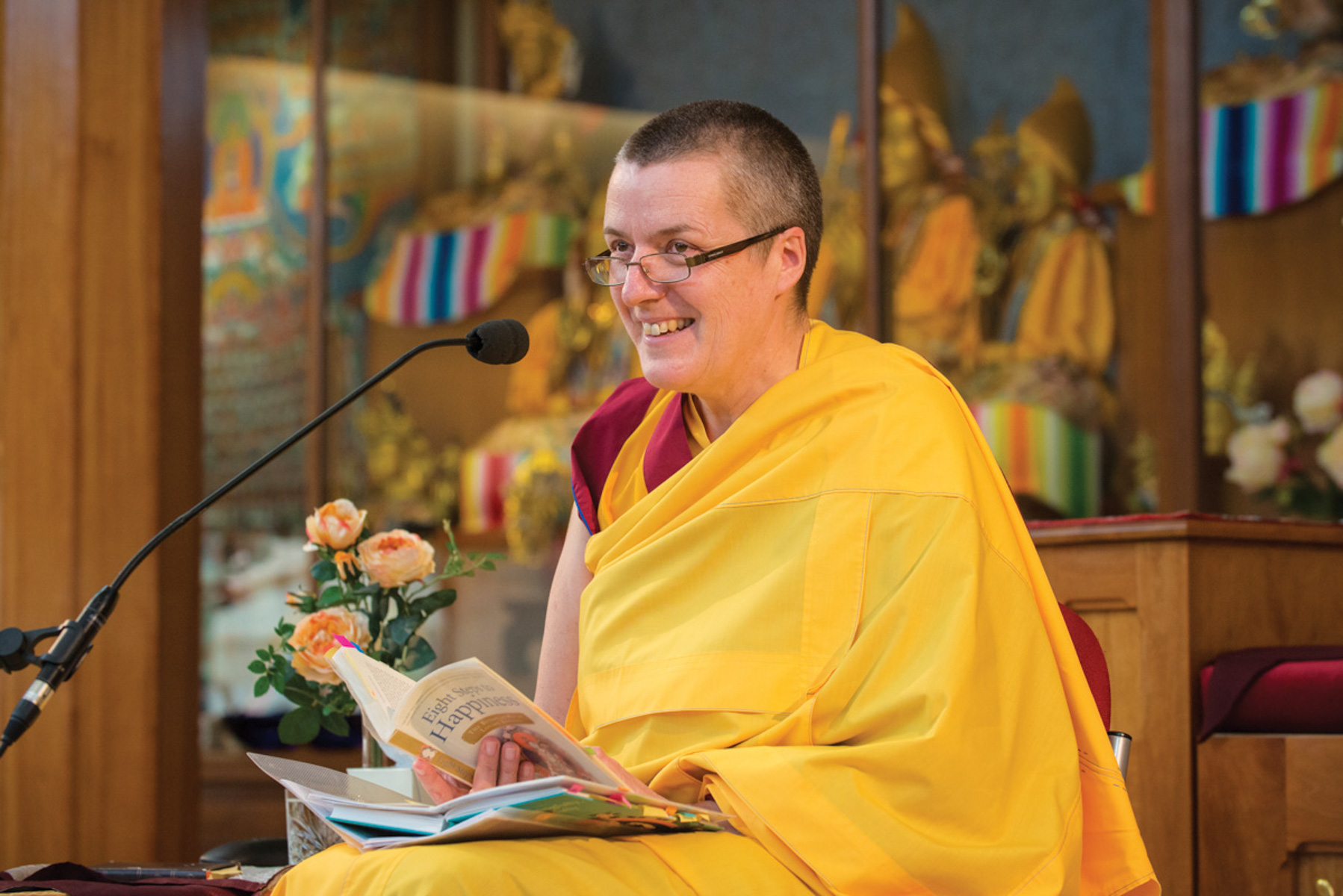 The Power of Wishing Correctly
Turning Your Life in the Direction of Happiness
New Year's Eve Celebration December 31, 2018
A talk and meditation. Start the New Year with inspiration, confidence and joy.
Making our Wishes Come True
24 hour Tara Chanting Retreat
December 31 - January 1
A wonderful way to begin the New Year! In the Kadampa Temple for World Peace, we will make praises and requests to our common holy Mother, Arya Tara, every four hours following the powerful prayers Liberation from Sorrow. Through turning to her, our good fortune will grow like a waxing moon. No previous experience required – just a mind wishing for a better year ahead and a better world.
Monday

8.30 - 9.45 pm – Talk with Meditation
9.45 - 11 pm – Refreshments
11 pm - 12.15 am – Guided Meditation with Liberation from Sorrow Tara Prayers
Tuesday

3 am – Liberation from Sorrow
7 am – Liberation from Sorrow
11 am – Liberation from Sorrow
3 pm – Liberation from Sorrow
7 pm – Liberation from Sorrow
How to get to Manjushri Kadampa Meditation Centre