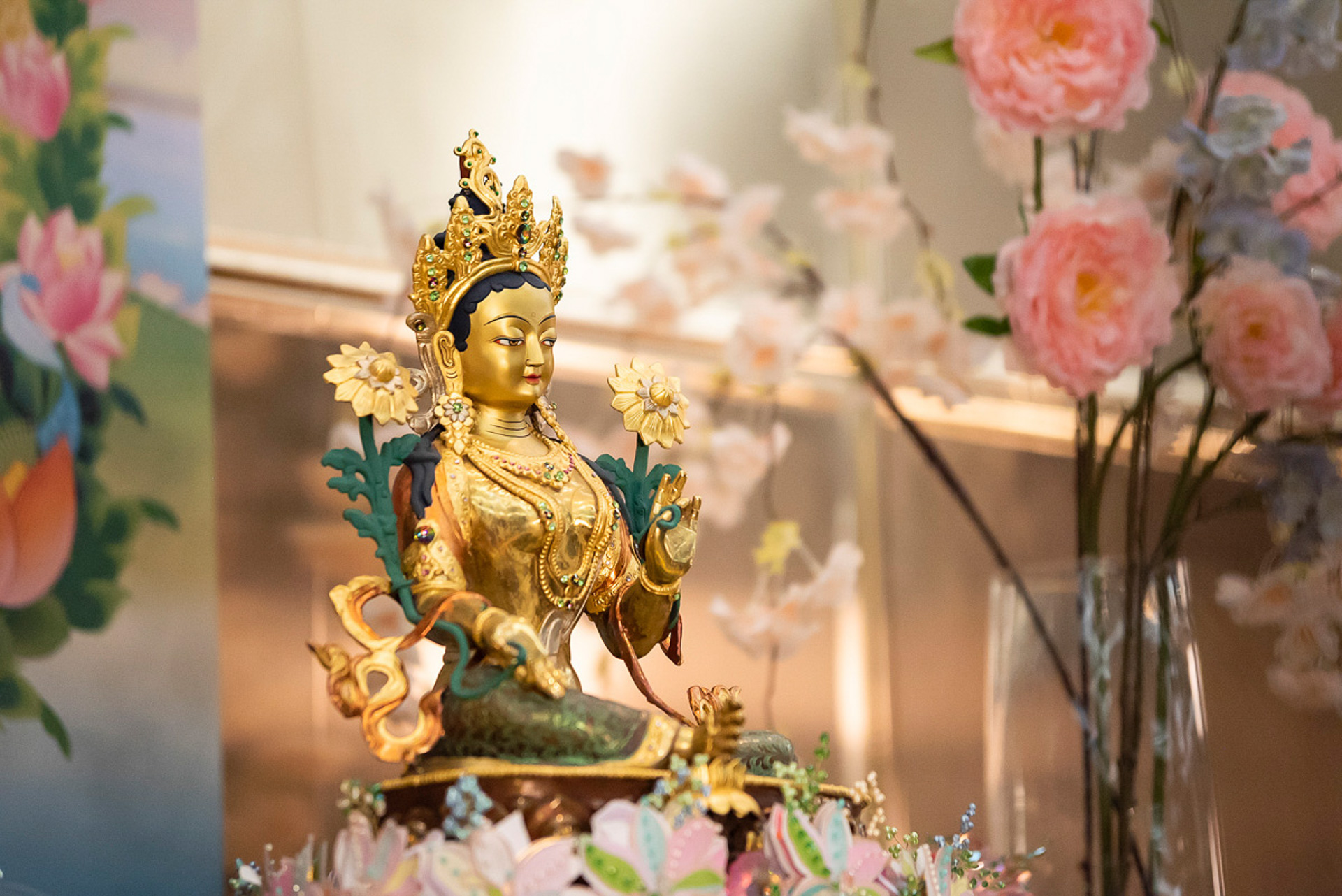 Special 24-Hour Tara Retreat
with Gen-la Kelsang Dekyong
A unique and wonderful way to begin the New Year ~ with praises and requests to Buddha Tara in 6 sessions over 24 hours. Tara has the power to free us from sorrow and fulfil our wishes for a happy meaningful life. Everyone is welcome to this truly life-changing retreat.
This retreat will begin with the 11pm session on Saturday 31 December which is part of the New Year's Eve event, as the first of the 6 sessions of retreat.
Hourly Schedule
Sunday 1st January 2023
04.00

-

05.10

Session 2
08.00

-

09.10

Session 3
12.00

-

13.10

Session 4
16.00

-

17.10

Session 5
20.00

-

21.10

Session 6
Teacher
Gen-la Kelsang Dekyong

Gen-la Kelsang Dekyong

Gen-la Kelsang Dekyong is the General Spiritual Director of NKT-IKBU and Resident Teacher and Special Teacher Training Programme Teacher at Manjushri KMC, the mother centre of modern Buddhism

She has been a student of Venerable Geshe Kelsang Gyatso Rinpoche for over 30 years, sincerly training under his guidance in all aspects of modern Buddhism. Gen-la is recognized as a fully qualified Buddhist Teacher of both Sutra and Tantra.