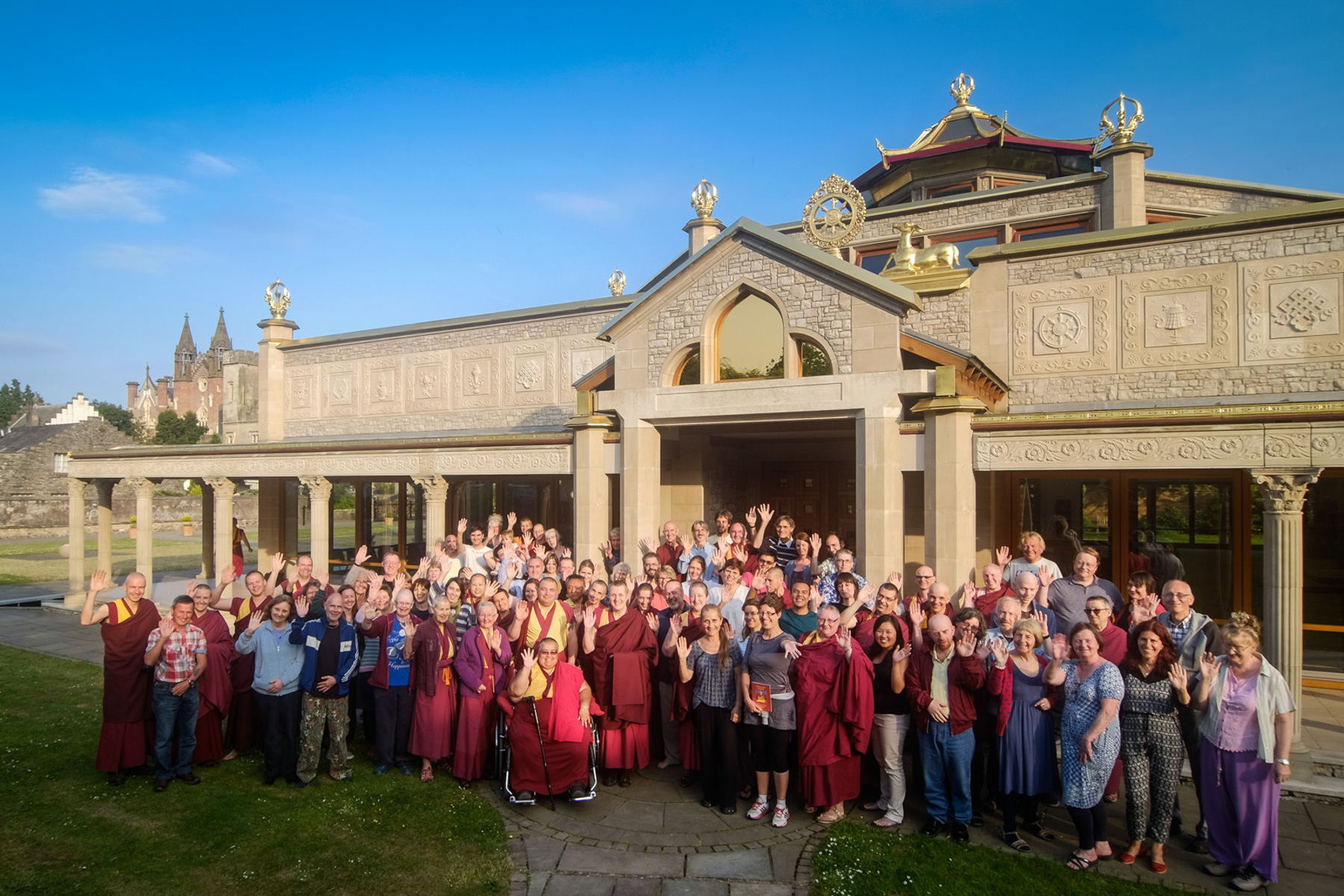 A Kadampa Spiritual Community
The spiritual community at Manjushri KMC is a modern day example of how putting Buddha's teachings into practice creates a peaceful and harmonious environment that is a pleasure for all who visit.
All residents contribute to the life of the community through their voluntary work. This includes cooking, cleaning, gardening, organising meditation courses, and running the shop and cafe. Residents also work in the reception, art studios and offices supporting the many activities on site.
All three study programmes are available, including Special Teacher Training Programme, Foundation Programme and General Programme and many other courses are taught throughout the year.
Becoming a resident at Manjushri Centre is a special way to contribute to the flourishing of Kadam Dharma and an opportunity to begin or deepen our experience of a spiritual life.
For more information on becoming a resident please contact the Administrative Director by email: director@manjushri.org