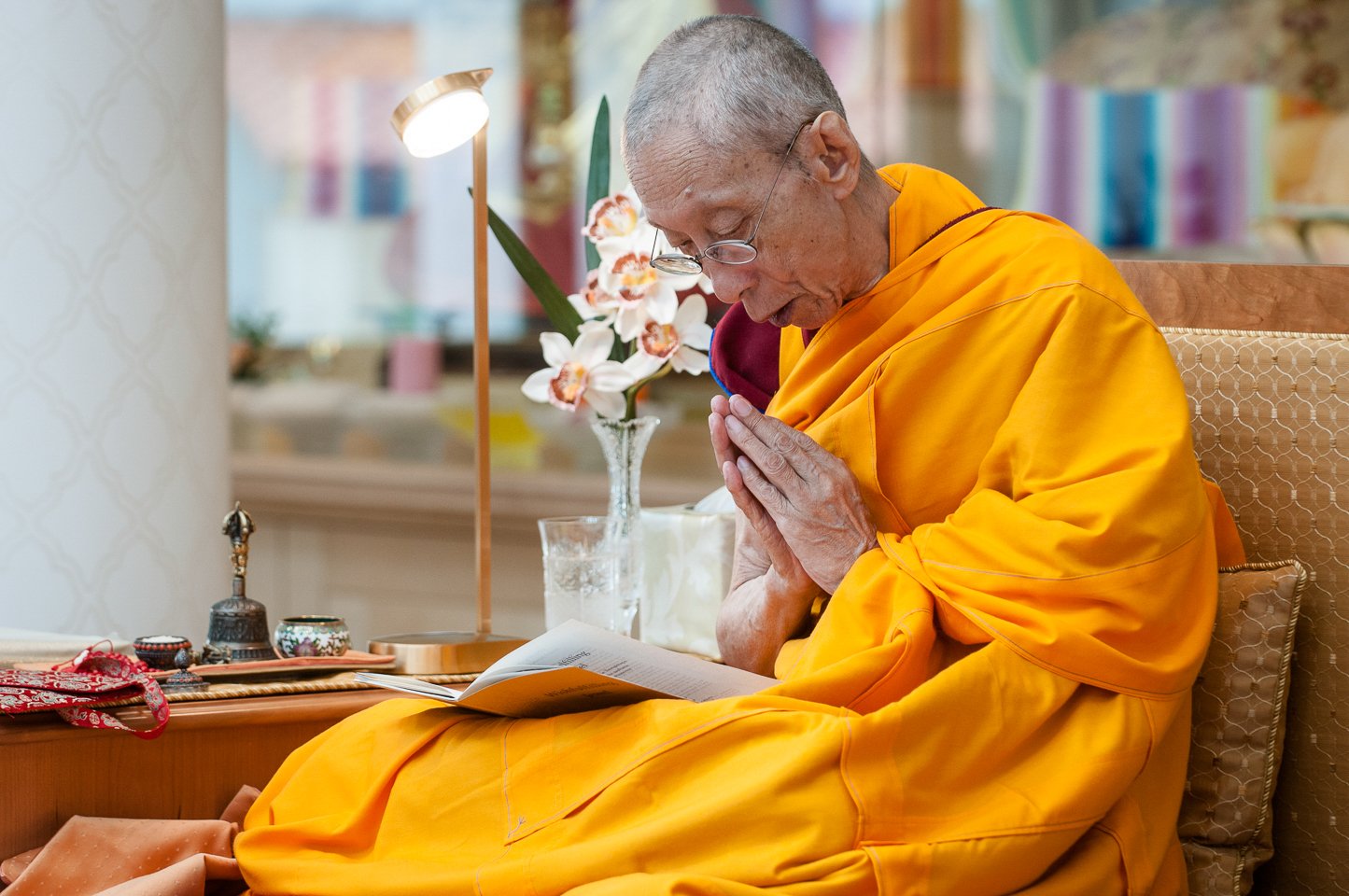 Special Prayers for World Peace
With the dangerous situation now developing in the world, at Venerable Geshe-la's suggestion there will be a special Prayers for World Peace on Sunday February 27 at 10.30 am UK time with Gen-la Kelsang Dekyong, General Spiritual Director of NKT-IKBU, available online for 24 hours.
Live streamed
The prayers will be held in the Kadampa Temple for World  Peace at Manjushri KMC. They will be live streamed around the world  Follow the link below.
Click here to join: https://manjushri.org/stream/special-prayers
May all suffering quickly cease and may all happiness and joy be fulfilled.