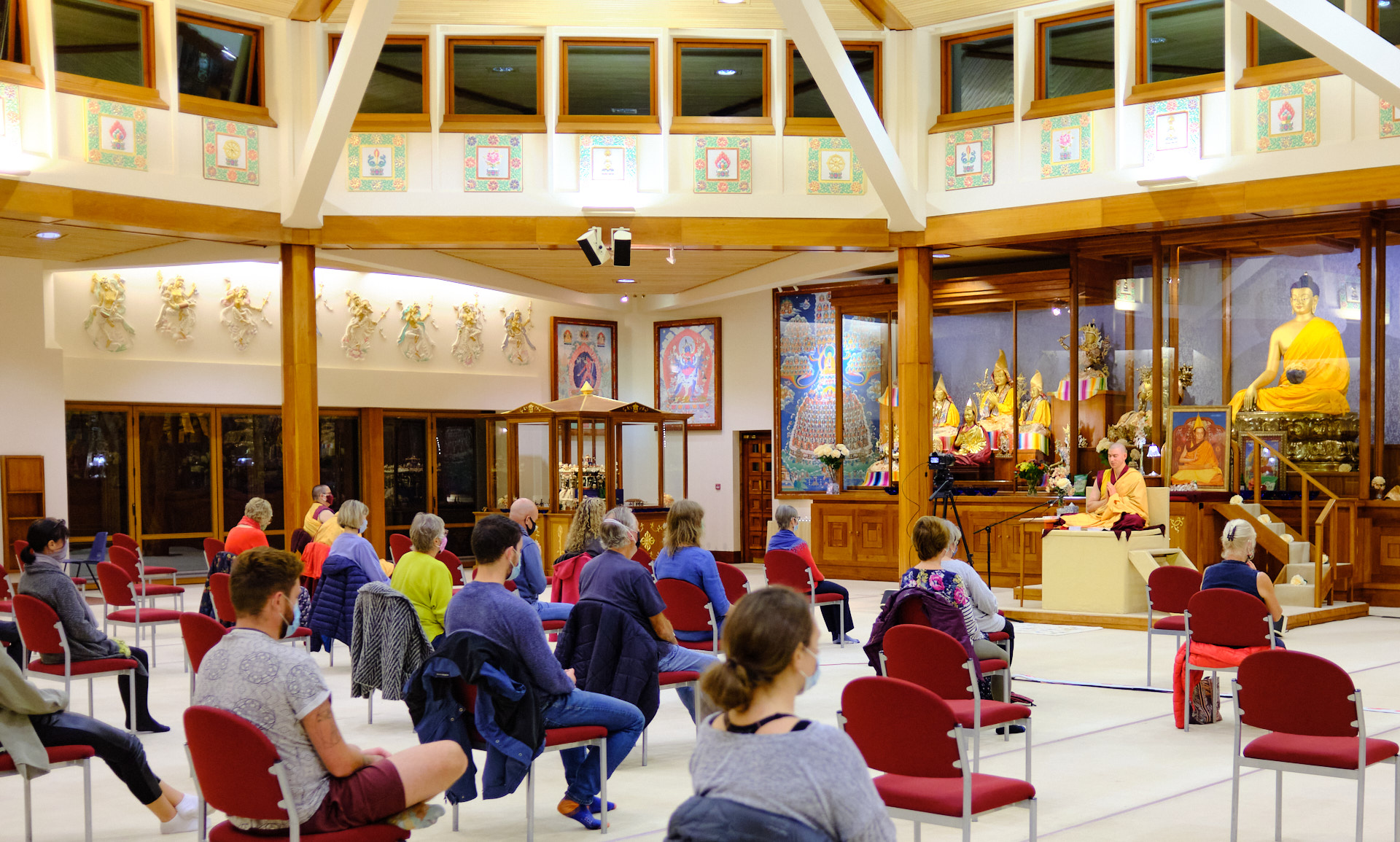 Tuesday General Programme class
The Tuesday night General Programme classes are available to those who live in the South Cumbria/South Lakes area.
with Gen Kelsang Rabten
Advice for a Happy Life
Throughout our lives we are confronted by challenging situations and often have difficult decisions to make. Sometimes the way forward feels very unclear. How wonderful it would be to have wise, reliable counsel to turn to. Again and again, people have found confidence, comfort and hope in the wise sayings of the Buddha and his followers, finding their words as relevant now as when they were first uttered. This course will offer ancient wisdom for the modern day and inspiring solutions for difficult times.
This 5 week course is based on Venerable Geshe Kelsang Gyatso Rinpoche's books The New Eight Steps to Happiness and Universal Compassion.
April 20, 27, May 4, 11, 18
Teacher
Gen Kelsang Rabten

Gen Kelsang Rabten

Gen Kelsang Rabten has studied under the guidance of Venerable Geshe Kelsang Gyatso Rinpoche for over 20 years. He has taught in many centres around the world including Australia, New Zealand, and South-East Asia.