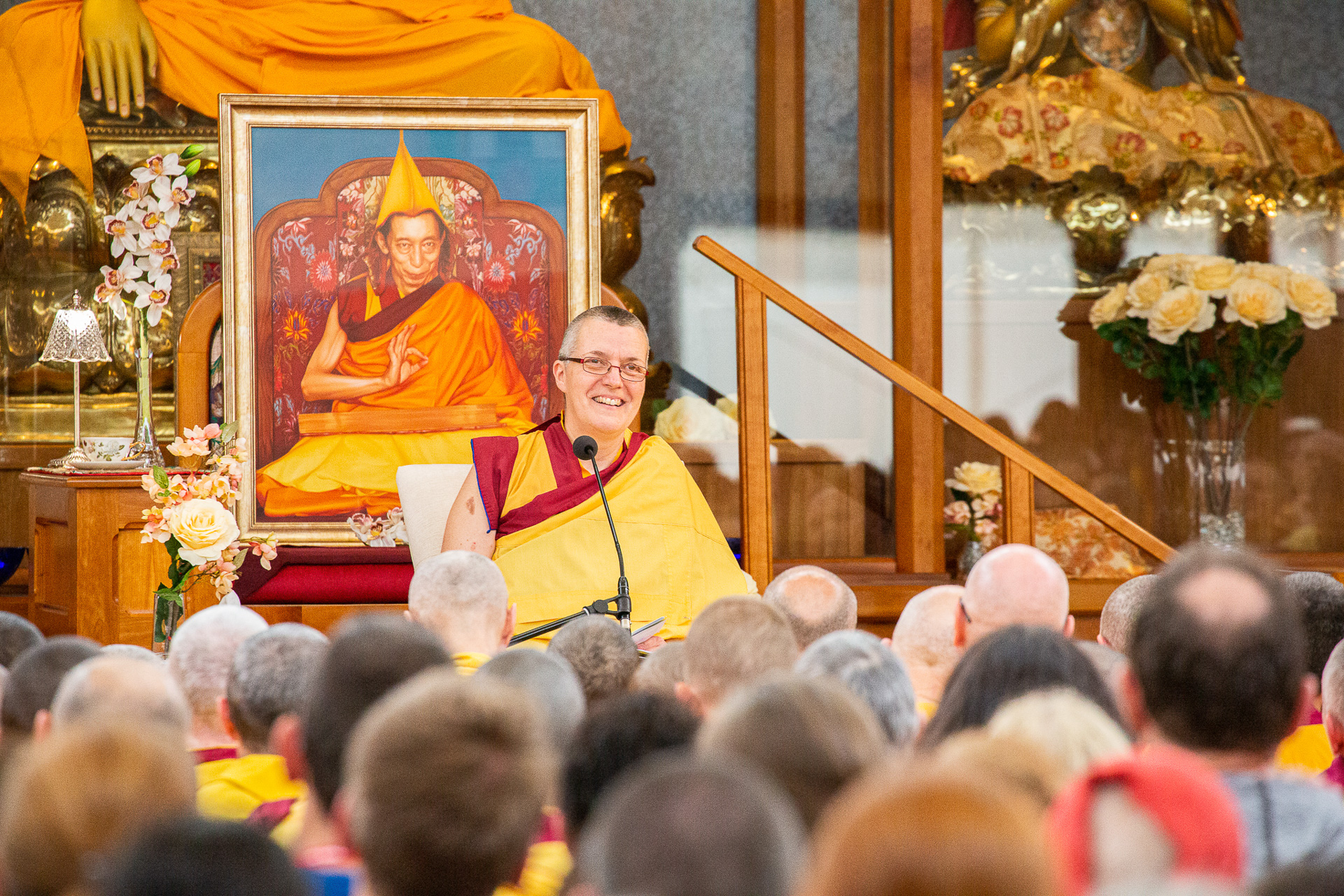 Tuesday General Programme class
Sept 5 – Oct 3, 2023
How to Solve our Anger Problem
Anger is one of the most common and destructive mental bad habits and it afflicts our mind almost every day. To solve the problem of anger, we first need to recognize the anger within our mind, acknowledge how it harms both ourself and others, and appreciate the benefits of being patient in the face of difficulties. We then need to apply practical methods in our daily life to reduce our anger and finally to prevent it from arising at all. Essential practical advice for everyone.
Everyone is welcome
Come and be inspired by an uplifting talk, meditation and discussion with good company in the Kadampa Temple for World Peace.
£6 per class. Book individual classes or book for the course.
It is also possible to drop-in to a class.
Gen-la Kelsang Dekyong

Gen-la Kelsang Dekyong is the General Spiritual Director of NKT-IKBU and Resident Teacher and Special Teacher Training Programme Teacher at Manjushri KMC, the mother centre of modern Buddhism

She has been a student of Venerable Geshe Kelsang Gyatso Rinpoche for over 30 years, sincerly training under his guidance in all aspects of modern Buddhism. Gen-la is recognized as a fully qualified Buddhist Teacher of both Sutra and Tantra.