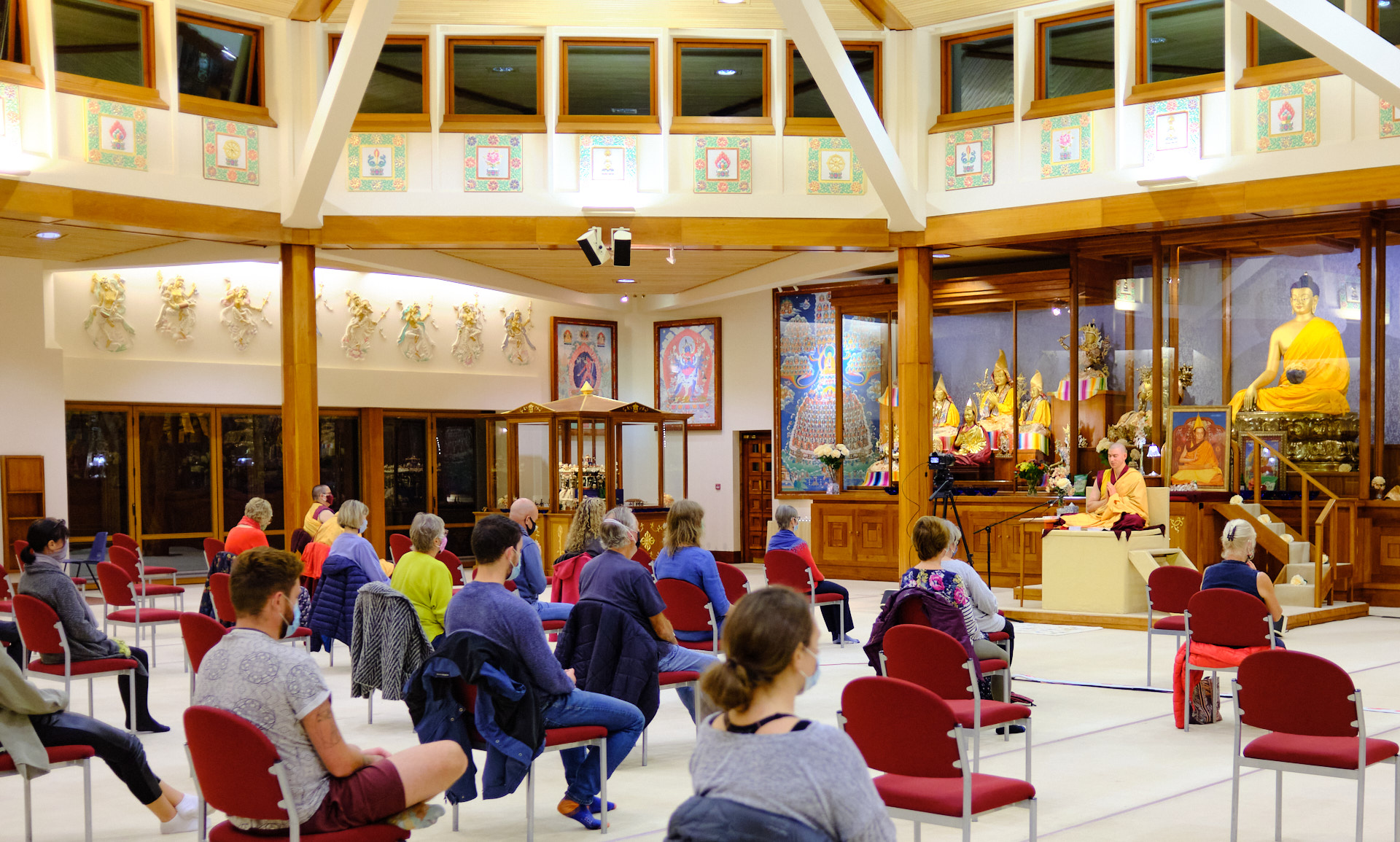 Tuesday General Programme class
with Gen Kelsang Rabten
Meditation: a pathway to happiness
Our mind can be an inexhaustible fountain of happiness for us – light and joyful at all times and in all situations – or it can be the heaviest baggage we carry with us, sabotaging our opportunities and undermining our confidence. Meditation allows us to consciously choose the path of happiness.
Based on The New Eight Steps to Happiness by Buddhist Master Venerable Geshe Kelsang Gyatso Rinpoche, this six part course is suitable for everyone.
The Tuesday night General Programme classes are available to those who live in the North and South Lakes areas.
Next Occurrence
Date

Oct 06 2020

Time

7:30 pm - 9:00 pm