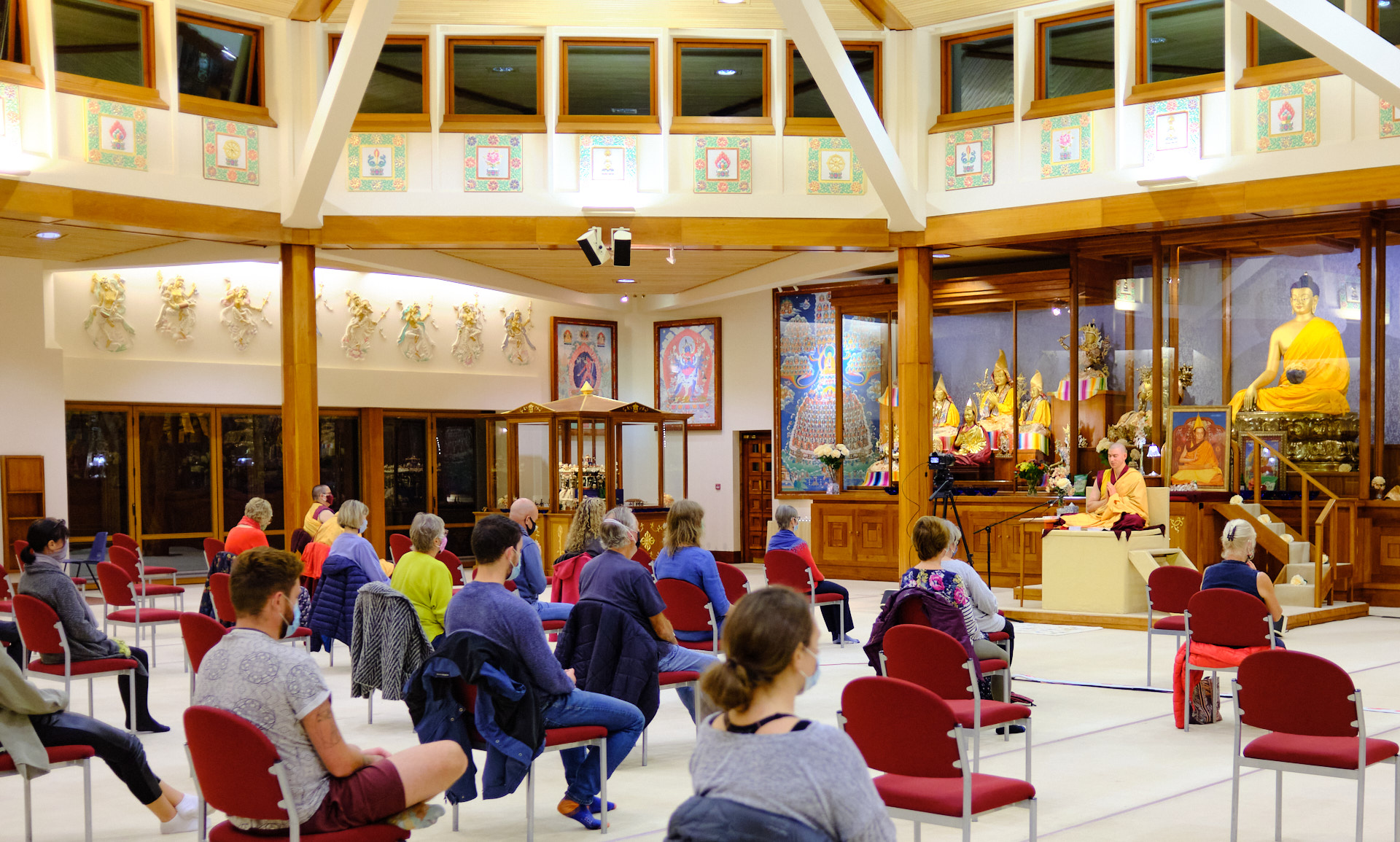 Tuesday General Programme class
with Gen Kelsang Rabten
Meditation: How to Win at Life
Through meditation we can learn how to welcome wholeheartedly every aspect of our life, even accepting fully and happily whatever challenges arise. This 7 week course will be based on Venerable Geshe Kelsang Gyatso's inspiring book: How to Solve our Human Problems and will emphasise the practice of patience.
As Venerable Geshe-la says in the book:
"For as long as we are in conflict with life's difficulties, thinking that things should be different from the way they are and blaming circumstances or other people for our unhappiness, we shall never have the clarity or spaciousness of mind to see what it is that is really binding us. Patience allows us to see clearly the mental habit patterns that keep us locked in samsara, and thereby enables us to begin to undo them. Patience is therefore the foundation of the everlasting freedom and bliss of liberation."
The Tuesday night General Programme classes are available to those who live in the South Cumbria/South Lakes area.
June 8, 15, 22, 29, July 6, 13, 20
Teacher
Gen Kelsang Rabten

Gen Kelsang Rabten

Gen Kelsang Rabten has studied under the guidance of Venerable Geshe Kelsang Gyatso Rinpoche for over 20 years. He has taught in many centres around the world including Australia, New Zealand, and South-East Asia.
Next Occurrence
Date

Jul 06 2021

Time

7:30 pm - 9:00 pm