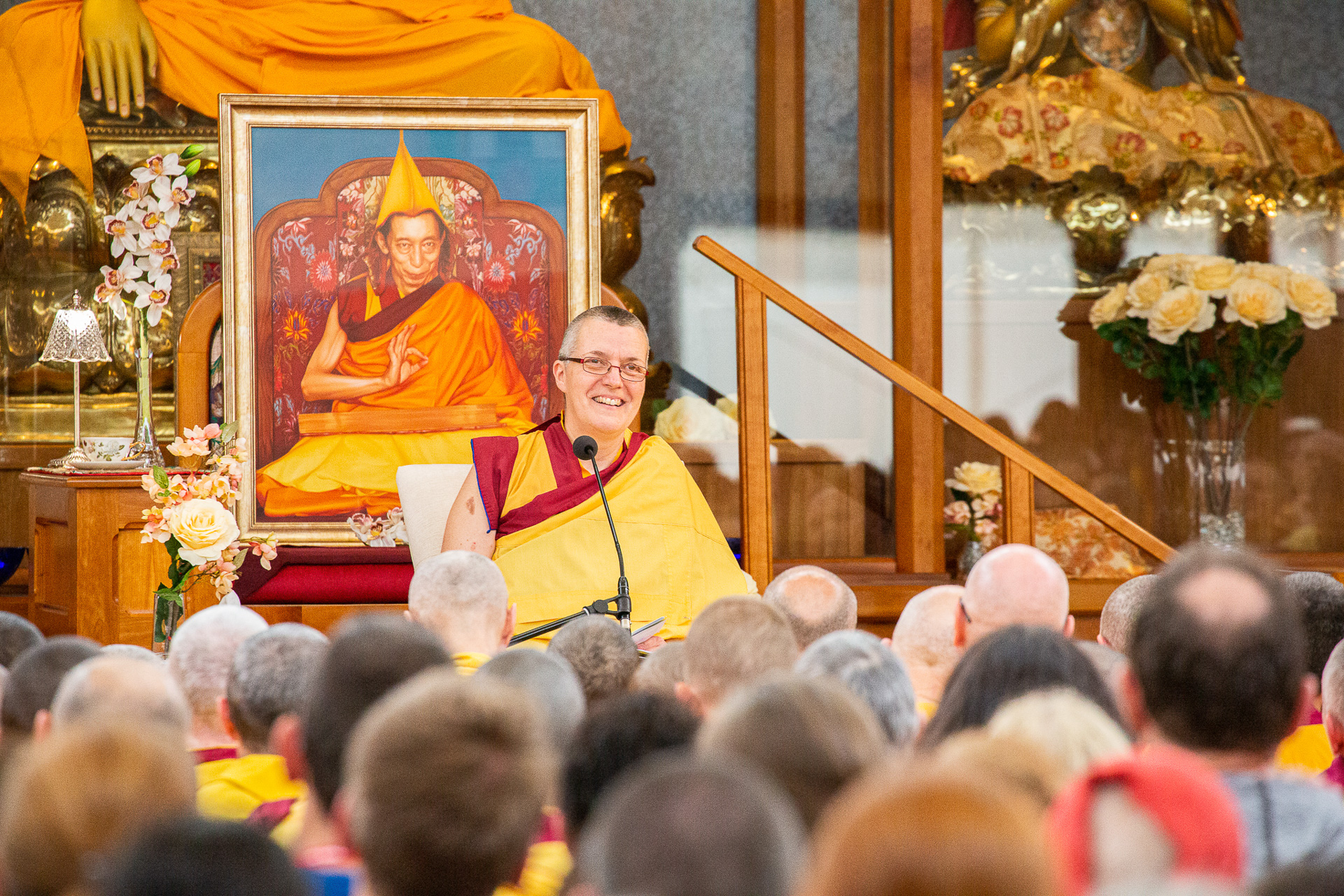 Tuesday General Programme class
November 1 – December 13
Learning from life ~ How to be happy, whatever happens!
Buddha taught that with wisdom, everything that arises in our life can teach us something beneficial and help us improve our mind and our good qualities. Through using our day to day difficulties as a special training, we can grow our inner strength, confidence and joy. Eventually we will have a healthy, flexible mind that is happy whatever happens!
Each week we will learn to transform these difficulties into benefit through wisdom and meditation.
Criticism
Failure
Conflict
Loss
Guilt
Change
Practical life changing advice for everyone. Come and feel uplifted not just by the class but also by the company and the Temple for World Peace
£6 per class. Book individual classes or book for the course.
It is also possible to drop-in to a class.
Teacher
Gen-la Kelsang Dekyong

Gen-la Kelsang Dekyong

Gen-la Kelsang Dekyong is the General Spiritual Director of NKT-IKBU and Resident Teacher and Special Teacher Training Programme Teacher at Manjushri KMC, the mother centre of modern Buddhism

She has been a student of Venerable Geshe Kelsang Gyatso Rinpoche for over 30 years, sincerly training under his guidance in all aspects of modern Buddhism. Gen-la is recognized as a fully qualified Buddhist Teacher of both Sutra and Tantra.
Next Occurrence
Date

Dec 13 2022

Time

7:30 pm - 9:00 pm