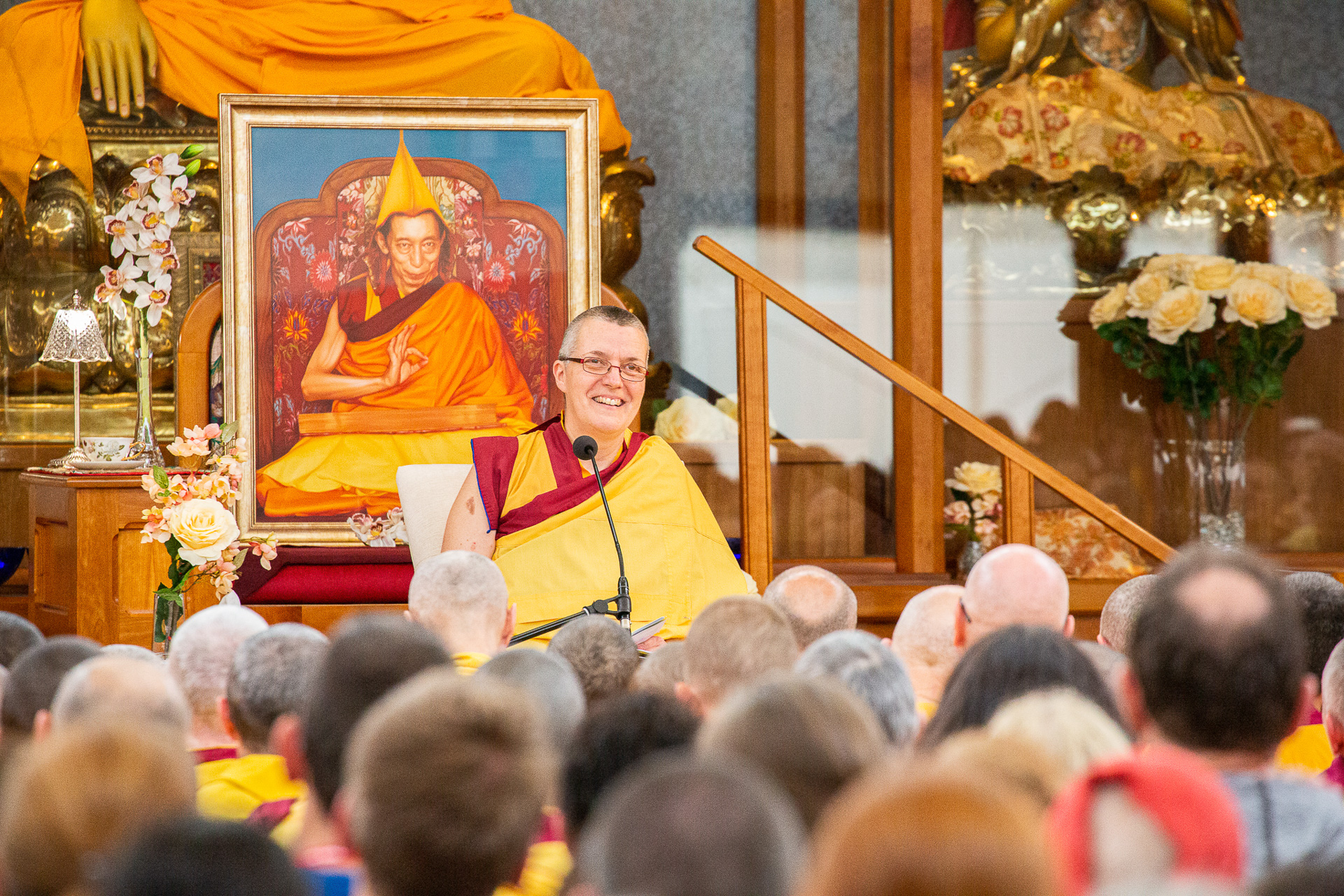 Tuesday General Programme class
Oct 17 – Dec 19, 2023
Learning not to retaliate
~ cultivating the inner strength of patience
Anger is everyone's principal enemy. Anger is the friend of no-one and brings nothing but unhappiness. Learn how to overcome our instinctive desire to retaliate and practice non-retaliation. Eventually through training, anger will no longer be a natural response for us to hardship or provocation and we will experience the peace and joy that patience brings to our life.
In this series of classes we will cover important topics such as:
Training in patient acceptance with compassion.
Making a strong decision to not allow anger to arise
Providing protection for our mind
Who suffers and who benefits?
Making our suffering meaningful
How anger and jealousy are related
Overcoming our objections!
Practical and essential advice for everyone.
£7.50 per class. Book individual classes or book for the course.
It is also possible to drop-in to a class.
Teacher
Gen-la Kelsang Dekyong

Gen-la Kelsang Dekyong is the General Spiritual Director of NKT-IKBU and Resident Teacher and Special Teacher Training Programme Teacher at Manjushri KMC, the mother centre of modern Buddhism

She has been a student of Venerable Geshe Kelsang Gyatso Rinpoche for over 30 years, sincerly training under his guidance in all aspects of modern Buddhism. Gen-la is recognized as a fully qualified Buddhist Teacher of both Sutra and Tantra.
Next Occurrence
Date

Dec 05 2023

Time

7:30 pm - 9:00 pm