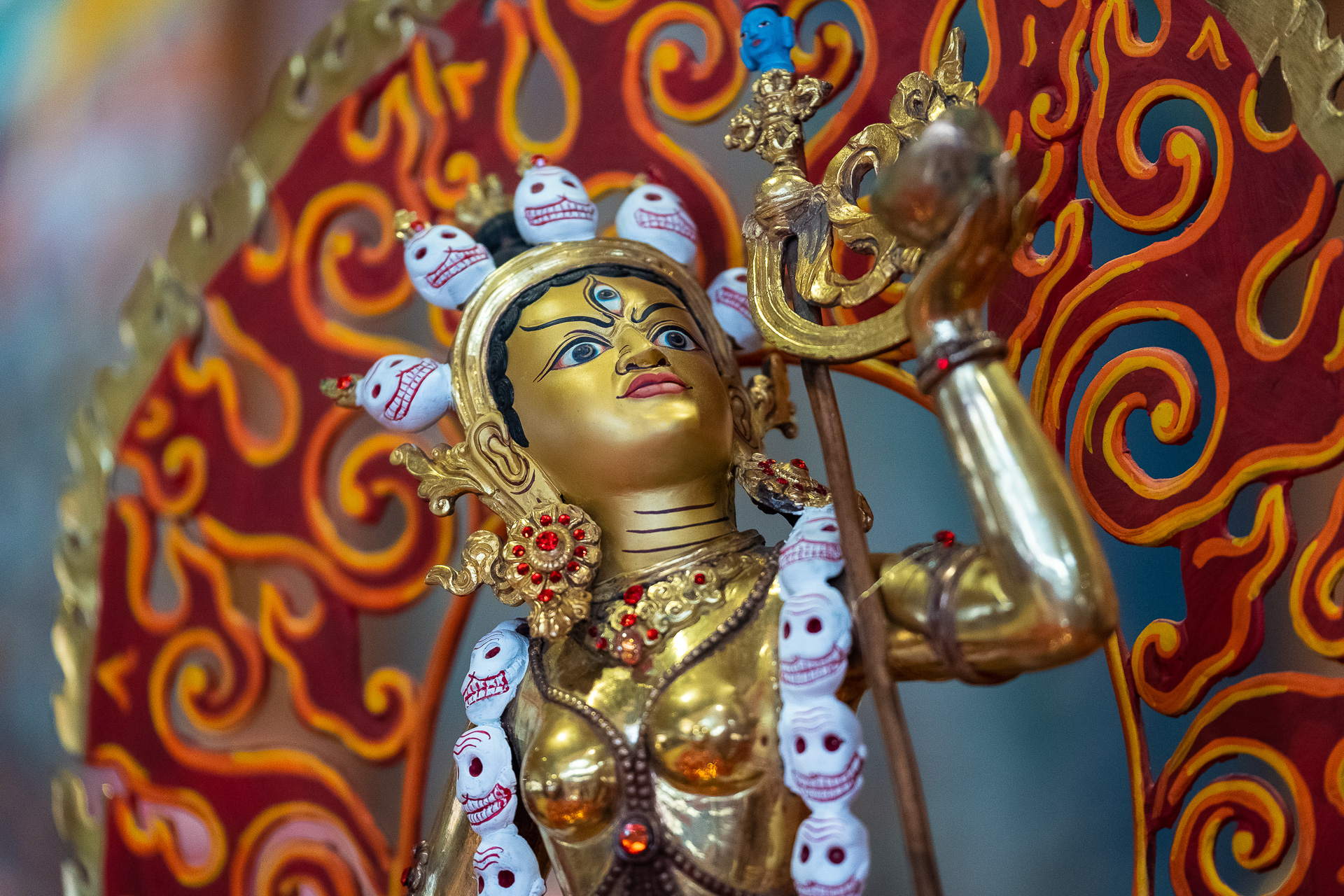 Vajrayogini Self Initiation
Vajrayogini Self-Initiation practice renews and strengthens our Bodhisattva and Tantric vows and purifies negativities, including Tantric downfalls. 
Through taking self-initiation regularly, we open the door to successful practice of generation stage and completion stage, and we will be cared for by Heruka and Vajrayogini in all our lives and receive their blessings so that we quickly attain the Pure Land of Vajrayogini.
Please bring your tantric implements, mandala kits, the "New Guide to Dakini Land" or the Self-Initiation Sadhana "Feast of Great Bliss" and Tsog offerings.
For those who have received Highest Yoga Tantra Empowerments and completed a VY counting retreat.
Vajrayogini Self Initiation puja will be held in-person in the North Wing Meditation Room (NWMR).