In-Depth Retreats
Retreat provides an opportunity to gain deeper experience of meditation. On retreat we withdraw from our usual routine and structure our time and conditions so that we can get the most out of our meditation.
Manjushri KMC is the perfect place to engage in retreat, and the centre offers a comprehensive programme of group retreats throughout the year. All retreats include some instruction and guidance.
Our Annual Retreats: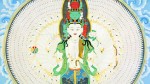 Nyungnay Purifying Ritual Practice
Apr 7 – 9, 2017
This special fasting and purification practice is performed in conjunction with Eleven-faced Avalokiteshvara. It is very powerful for purifying negative karma of body, speech, and mind, and for pacifying strong delusions such as desirous attachment and hatred. It is also a special method for receiving blessings and improving our experience of love, compassion, and bodhichitta.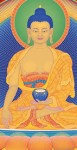 Refuge Retreat
Apr 21 – 27, 2017
We can find true refuge within ourselves by cultivating love, compassion, and wisdom. This inner experience is the Dharma – a Sanskrit word meaning "protection." Deep experience of these minds has complete power to protect us from suffering and give rise to deep inner happiness. We cultivate this inner refuge by relying on Enlightened Beings (Buddhas) and our spiritual friends and companions (the Sangha).
Guru Yoga and Mandala Offering Retreat
Jul 7 – 14, 2017
This retreat combines the practices of Guru Yoga, which is the gateway to receiving blessings, and Mandala Offerings, which is the gateway to accumulating merit.