Weekend Meditation Retreats
Relaxing weekends in a quiet and peaceful environment providing a rare opportunity to refresh your mind through meditation. Through meditation we can learn how to relax and develop peaceful and positive states of mind.
These weekend retreats introduce simple meditation techniques that help us to develop peace of mind. The course includes practical advice on how to maintain the experience of inner peace in daily life, and time to discuss the ideas presented. These retreats are usually held in an upstairs meditation room in the main building.
Course fee £65
please scroll down for dates & registration
Retreats will be held on the following weekends: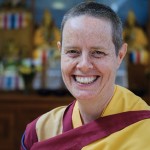 Mar 24 – 26, 2017
with Gen Lhachog
Resident Teacher of KMC Manchester.
Timetable
Friday 24
6pm Welcome in the lounge
6.30pm Supper
7.30 – 8.30pm Introductory talk and meditation
8.30pm Evening Café
Saturday 25
8 – 9am Breakfast
9.30 – 10.30am Talk and meditation
10.30 – 11.30am Teabreak in the Servery
11.30 – 12.30pm Talk and meditation
1pm Lunch
2.30pm House Tour (Optional & free)
4.30 – 5.30pm Talk and meditation
6.30pm Supper
7.30 – 8.30pm Talk and meditation
8.30pm Evening Café
Sunday 26
8 – 9am Breakfast
9 – 9.45am Talk and meditation
9.45 – 10.30am Teabreak in the Servery
10.30 – 11.45am Talk and meditation with Prayers for World Peace (in the Temple)
1pm Lunch
2.30pm House Tour (Optional & free)
All sessions will be held in the North Wing Meditation Room unless otherwise indicated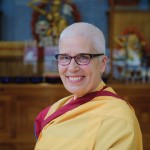 Jun 16 – 18, 2017
with Gen Kelsang Tubpa
Resident Teacher of KMC Sheffield