Weekend Meditation Retreats
Relaxing weekends in a quiet and peaceful environment providing a rare opportunity to refresh your mind through meditation. Through meditation we can learn how to relax and develop peaceful and positive states of mind.
These weekend retreats introduce simple meditation techniques that help us to develop peace of mind. The course includes practical advice on how to maintain the experience of inner peace in daily life, and time to discuss the ideas presented. These retreats are usually held in an upstairs meditation room in the main building.
Course fee £65
please scroll down for dates & registration
Retreats will be held on the following weekends: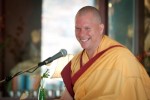 Oct 27 – 29, 2017
A code we can live by
Guarding the mind with Mindfulness and Alertness.
with Gen Kelsang Thekchen.
This weekend retreat will explore how we can guard our mind from the delusions of anger, uncontrolled desire and selfishness and nurture the minds of love, compassion and wisdom both in meditation and in daily life. By training our mind in this moral discipline, we become a kind, reliable, happy friend of the world and able to benefit others through our example and our actions.

Nov 24 – 26, 2017
Life without conflict
with Gen Kelsang Lhachog, Resident Teacher of KMC Manchester.
Painful conflicts occur when anger or hatred take over our mind. Developing patience in meditation protects us from this pain.
Mar 23 – 25, 2018
The power of self-confidence
with Gen Kelsang Lekma, Resident Teacher of KMC Southampton.
On this course we will learn special meditations to improve our self-confidence so that we joyfully overcome the obstacles life presents us with.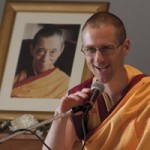 Apr 27 – 29, 2018
Discover the peace of concentration
with Gen Kelsang Chodor, Resident Teacher of Bodhisattva KMC, Brighton.
Training in concentration makes our mind calm and smooth, and we enjoy inner peace and happiness. Our craving for external sources of pleasure naturally declines and it is easy to remain content.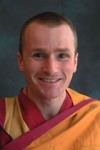 Jun 15 – 17, 2018
In search of a deeper meaning
with Gen Kelsang Jigme, Resident Teacher of KMC Liverpool.
There is no greater method for experiencing peace of mind and happiness than to understand and meditate on the meaning of ultimate truth, emptiness.