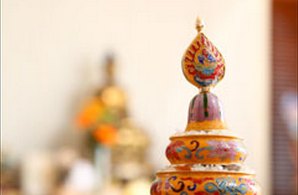 Guru Yoga Mandala Offering Retreat
Making Mandala Offerings is the gateway to accumulating the collection of merit and attaining an enlightened pure land; and Guru Yoga is the gateway to receiving powerful blessings of all the Buddhas of the ten directions through our Spiritual Guide.
From 7th to 14th of July in the North West Meditation Room.
Introduction to the retreat at 7.30pm on Fri 7 July and then the retreat will be unguided.