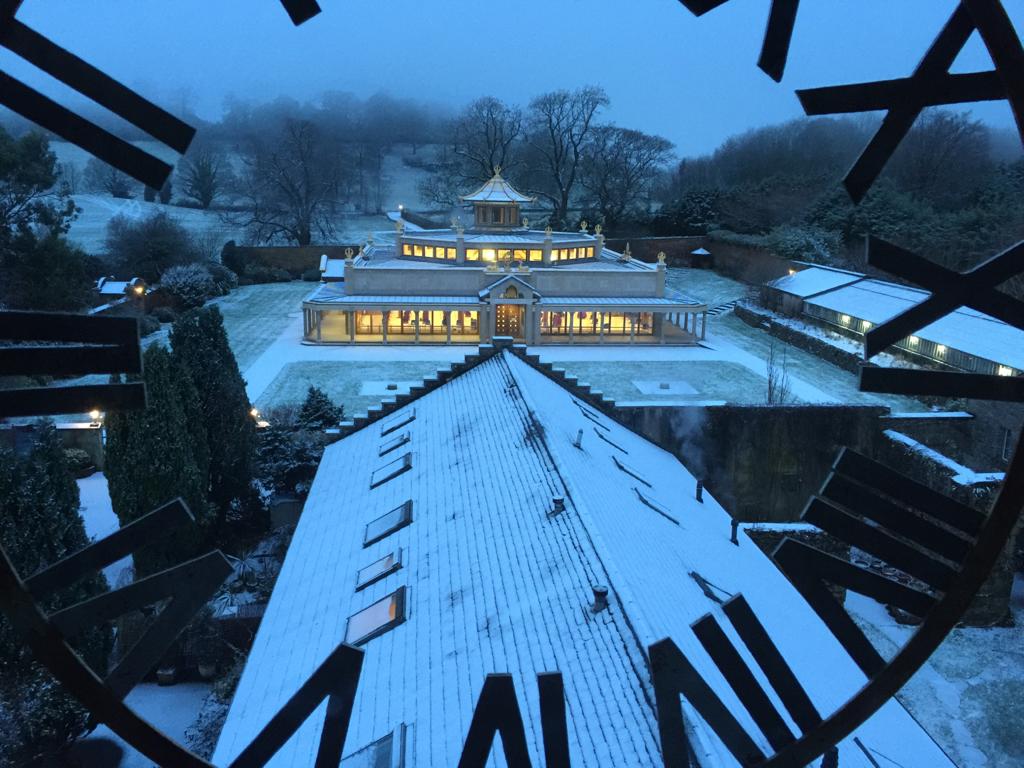 New Year's Eve Celebration
Discover the Secret Power Within our Minds – the Key to a Happy 2023!
An inspiring seasonal talk by Gen-la Kelsang Dekyong
Begin 2023 with a fresh start and positive approach, through learning to understand our minds. Learn how to be inspired, confident and joyful in the New Year ahead. Everyone is welcome to this special New Year's Eve talk and meditation in the Kadampa Temple for World Peace.
Followed by a special 24-hour Tara chanting which begins at 11pm.
Hourly Schedule
Saturday 31st December
8.30

-

9.45pm

Talk and meditation
9:45

-

11:00pm

Refreshments

in the main building
11.00pm

-

12.15am

Guided Meditation with Tara Prayers
Gen-la Kelsang Dekyong

Gen-la Kelsang Dekyong is the General Spiritual Director of NKT-IKBU and Resident Teacher and Special Teacher Training Programme Teacher at Manjushri KMC, the mother centre of modern Buddhism

She has been a student of Venerable Geshe Kelsang Gyatso Rinpoche for over 30 years, sincerly training under his guidance in all aspects of modern Buddhism. Gen-la is recognized as a fully qualified Buddhist Teacher of both Sutra and Tantra.