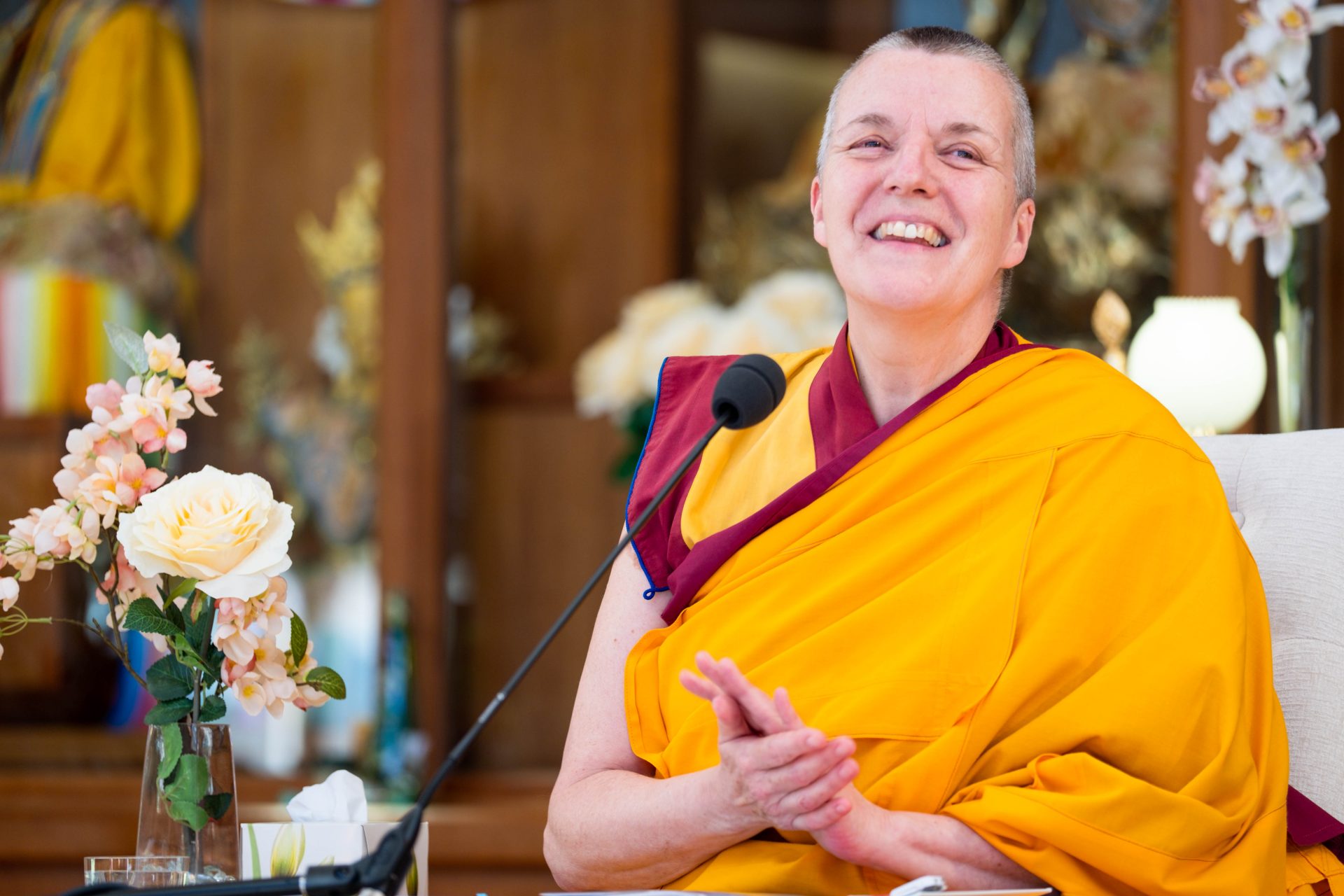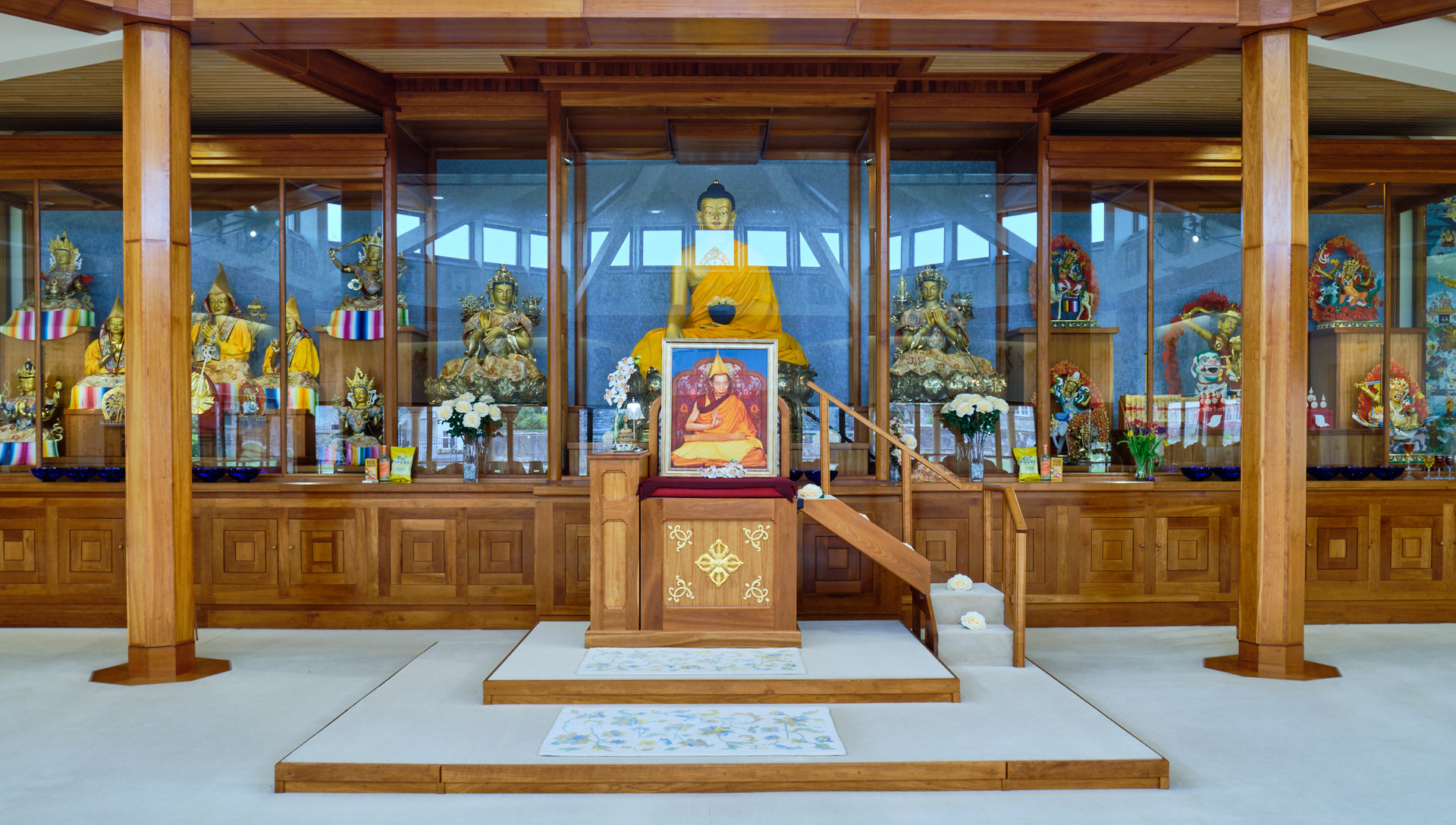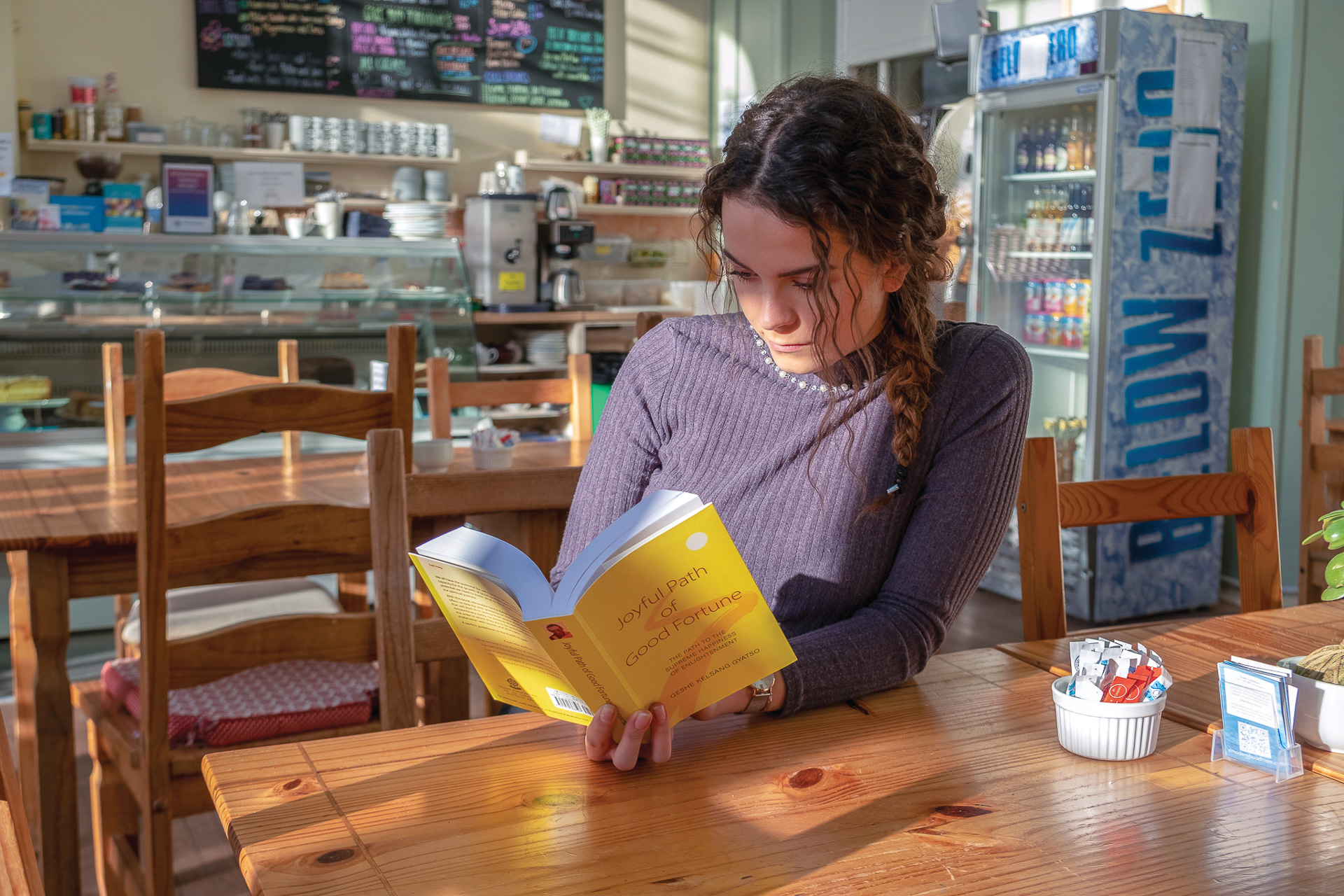 The Foundation Programme (FP) at Manjushri KMC provides an opportunity for residents and non-residents to engage in systematic study and meditation on the essential subjects of Kadampa Buddhism based on six books by Venerable Geshe Kelsang Gyatso Rinpoche. The emphasis in the classes, which consist of teachings, meditation, and discussion, is on gaining practical experience of Buddha's teachings that you can apply to your daily life.
FP is a tried and tested way to gain a deeper understanding of the meaning of Buddha's teachings, maintain a daily meditation practice that is both focused and powerful, and make genuine spiritual progress. If you have been coming to classes regularly and have been getting a lot out of your GP classes but feel you want to go a bit deeper with your study and practice - the systematic study of this essential Buddhist text on FP may be a perfect next step for you.
This Foundation Programme at Manjushri KMC takes place on a Monday evening. The present book being studied is Joyful Path of Good Fortune by Venerable Geshe Kelsang Gyatso Rinpoche. The study of Part 4 of this book will begin on 11 September 2023.
Teacher
This class is taught by Gen-la Kelsang Dekyong, the Resident Teacher at Manjushri KMC. All students are attending the classes in person inside the Temple at Manjushri KMC.
Class dates
Monday 7:00 - 9:00 pm
2023
Joyful Path of Good Fortune Part 4
September 11, 18
October 2, 16, 23, 30
November 13, 20
December 11, 18
Exam
Joyful Path of Good Fortune Part 4 - date to be confirmed
Further information & enrolment
For more information and enrolment please contact the Education Programme Coordinator on: education@manjushri.org