part of the new kadampa tradition - international kadampa buddhist union
Manjushri Kadampa Meditation Centre was founded by Venerable Geshe Kelsang Gyatso Rinpoche, a world-renowned meditation master who has founded hundreds of centres around the world as part of the New Kadampa Tradition  - International Kadampa Buddhist Union.
He is the Spiritual Guide to thousands of people worldwide.
In his heart, Venerable Geshe-la holds the very essence of Buddha's teachings, which he transmits to the people of the modern world in very practical ways through the accessible methods of modern Kadampa Buddhism that he has introduced into contemporary society through his many teachings and books.
Venerable Geshe-la's compassionate presence is felt throughout the centre, his home for over 30 years.
Events with Gen-la Dekyong ~ Resident Teacher & General Spiritual Director of NKT
February 8 - April 5   
7.30pm - 9pm
The truth about suffering; What causes suffering? What is a true spiritual path? Permanent freedom from suffering is possible Developing affectionate love for all living beings; Equalizing self and others
Exchanging self with others; Wishing the very best for everyone; Being truly compassionate
The Yoga of Buddha Heruka
Next Classes on Feb 9, 16 & 23
7:30 - 9 PM
Booking coming soon
Special Teacher Teaching Programme
This special programme was designed by Venerable Geshe Kelsang Gyatso Rinpoche  to train qualified Teachers of Modern Kadampa Buddhism. Teachers at Kadampa centres around the world study on this programme with Gen-la.
International Events
Gen-la Dekyong will teach at the next  International Spring & Fall Festival, as well as various National Festivals.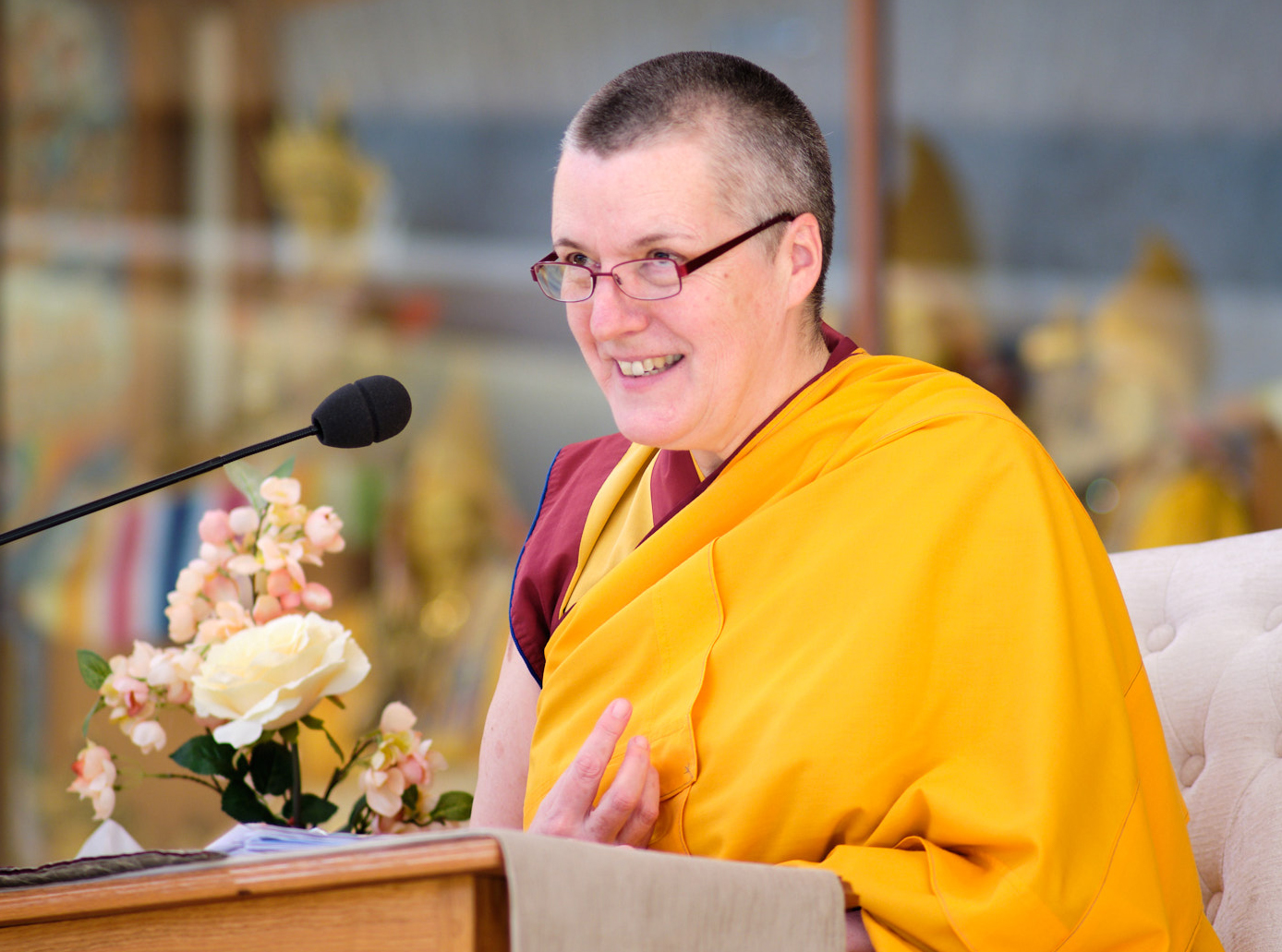 Every day in the Temple at 12.30 and 2pm, there is a free guided meditation suitable for everyone, even if you have never meditated before.
Pre-registration is not required for this event.
Free Sunday morning meditation class at 10.30 - 11.45am.
Class dates: Jan 9, 16, 23 & 30
Classes in Jan held in the main building North Wing Meditation Room.
Book to attend in-person